19-year-old arrested for attempted murder after firing shots at buyer during dirt bike sale: police
BOWIE, Md. - Authorities have arrested a 19-year-old for attempted murder after they say he fired shots at a buyer during the sale of a dirt bike in Prince George's County.
A police report says the shooting happened Sunday just before 4 p.m. in the 15000 block of Old Chapel Road in Bowie.
Authorities say Cole Maxwell had agreed to sell his dirt bike to the victim for $1,300 and agreed to meet him and his girlfriend at the location.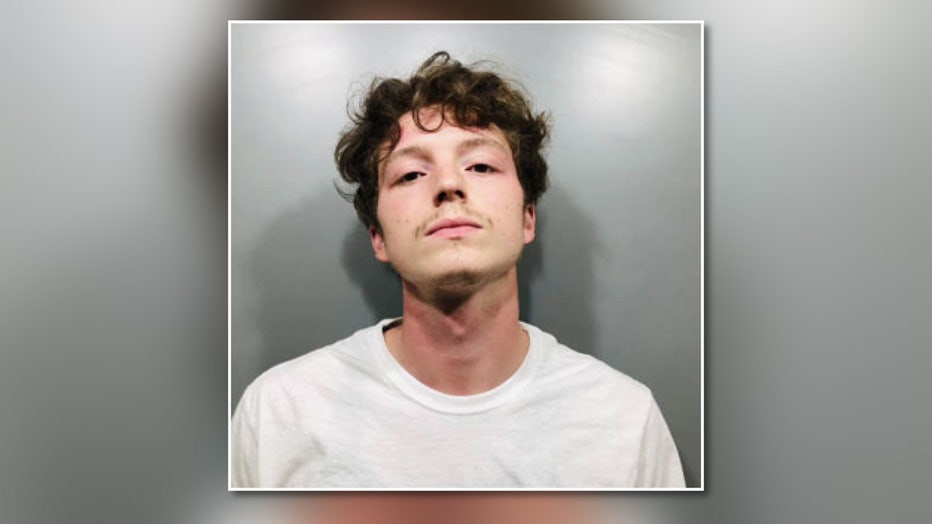 Cole Maxwell (Bowie Police Department)
After the victim handed him the money, police say Maxwell refused to turn the bike over and a struggle broke out. They say Maxwell pulled out a handgun and fired two shots at the victim.
Investigators say Maxwell attempted to flee on the bike, but a third person intervened, and the victim was able to wrestle control of the gun away from him.
Police say Maxwell fled on foot towards a nearby wooded area leaving the bike with the victim.
Investigators say some of the exchange was captured on surveillance video.
Maxwell was arrested Tuesday and faces charges of armed robbery, attempted murder, and theft.