14-year-old fighting for her life after being shot in the head in New Carrollton
PRINCE GEORGE'S COUNTY, Md. - A week ago, a 14-year-old girl was nearly killed after shots rang out in a New Carrollton neighborhood. That teen was an unintended target in what the family says was a drive-by shooting.
The young girl is still fighting for her life at Children's National Hospital and FOX 5 spoke exclusively with the family. 
Since the 14-year-old was shot in the head, doctors say she now has bone fragments lodged in her brain and her road to recovery could take months, even years.
But her family says it's a miracle she's alive.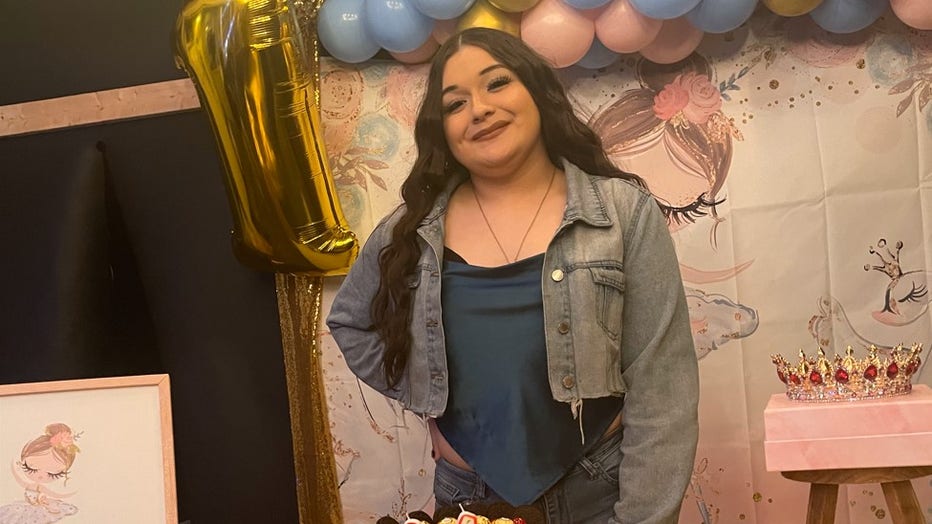 Last Thursday evening, Mirna Bonilla was on her way to pick up her 14-year-old daughter Valeria who went to a friend's apartment after school.
"She was five minutes away when she got a call from a friend that was on the scene that my sister was shot," said Stephanie Nunez, Valeria's sister.
It was a call no mother ever wants to get.
"They said, 'Are you the mom of Valeria?'" Bonilla recalled. 
Valeria, a 7th grader at a local middle school, had been shot in the head. 
"When I got there the police didn't let me go close to her, and I say 'they kill my baby, they kill my baby,'" Bonilla added.
Witnesses told the family a teen wearing a ski mask drove by and started shooting at the crowd that was gathered at the Auburn Manor Apartment complex.
That's when Valeria was caught in the crossfire.
"What we understood it as it's just a problem between apartment complexes now, so I don't know if that means now there's gangs in each individual apartment complexes, I'm not sure," Nunez said. "I don't know if this was gang-related or just plain old violence." 
After days of uncertainty, Valeria's family says she is now in stable condition. 
"I thought I knew pain, but it's nothing compared to when you think you're going to have to bury your 14-year-old sister," Nunez said. "For two days we almost lost her twice."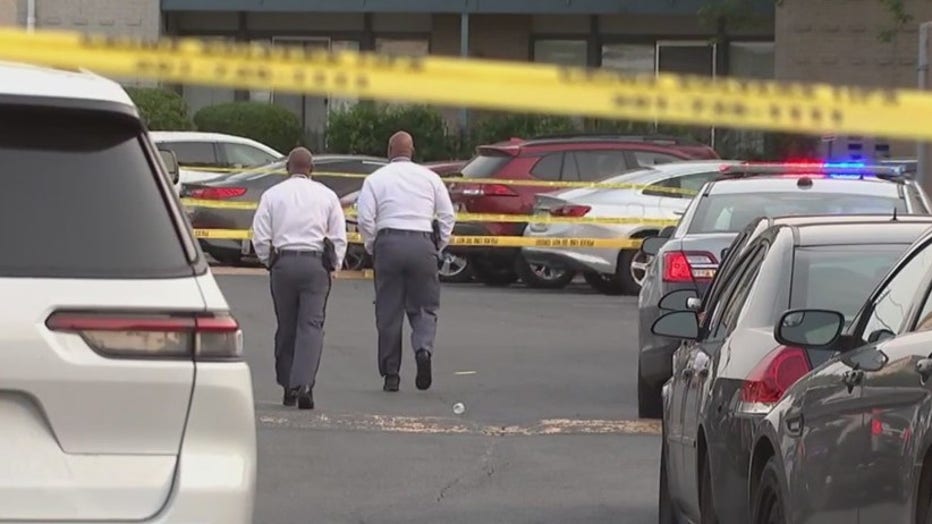 But with bone fragments lodged in her brain, a gash above her ear, along with blood clots and bleeding in her brain, her road to recovery is a long one. The family has created a GoFundMe page seeking help with expenses. 
"Because it is a TBI, that it is going to take some time to find out if she will have any long-term consequences from this injury," Nunez explained. "She's starting to have nightmares of what happened or night terrors in general."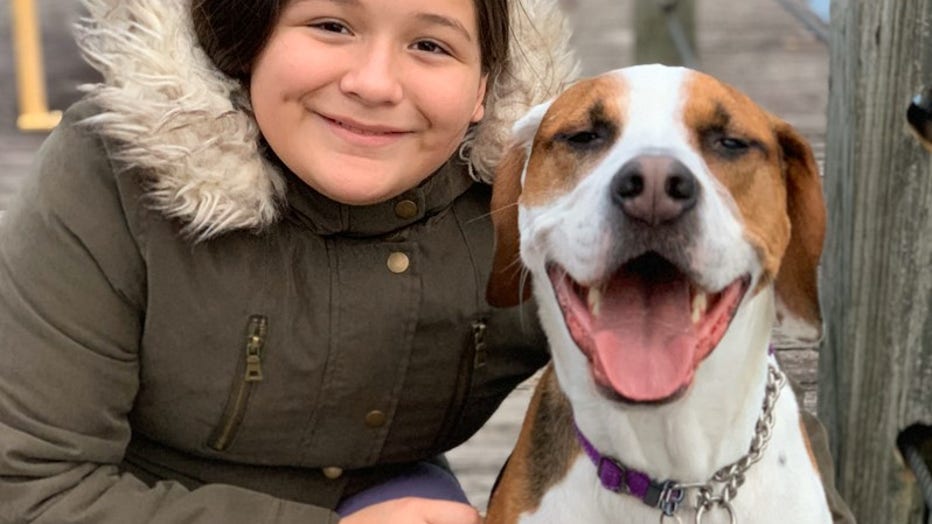 While her vision is still blurry, and she can't stand on her own, Valeria shared her own message with FOX 5 from her hospital bed.
"There were 36 bullets and I was only shot once," Valeria said. "The word needs to come out from a teenager, as a 14-year-old, kids need to enjoy their time with their family members and their cousins because you never know how long it lasts because I almost lost my life."
A plea from Valeria herself and her family to stop the violence across the DMV.
"It's necessary to stop the violence. No more gangs," Bonilla said. 
"She's still here and we know that for a lot of parents that's not the case," Nunez added. 
Her family is asking for more witnesses to come forward, so they can get justice for Valeria.
Prince George's County Police told FOX 5 this is still an active investigation and they are working to determine suspects and a motive.