Job growth surges in January, reversing slowdown trend of past months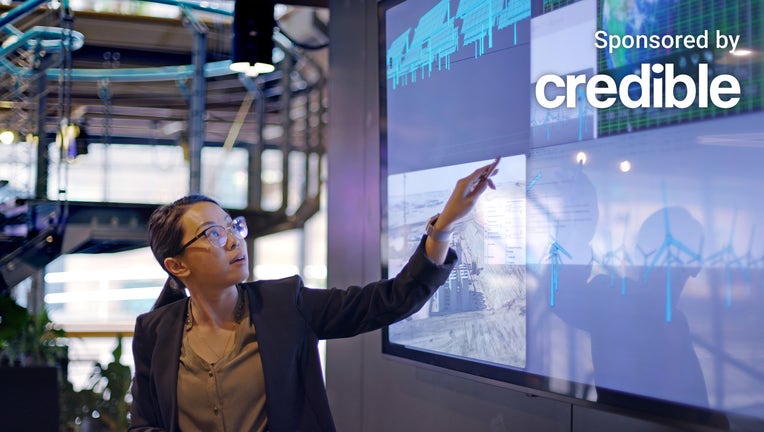 article
The economy added 517,000 jobs in January, a significant jump from the previous month, beating expectations, according to the latest employment report from the Bureau of Labor Statistics (BLS). 
January's job growth was seen across several industries, primarily driven by leisure and hospitality, professional and business services and health care. Government jobs also saw a surge, partially driven by the return of workers from a strike, according to BLS. 
In December, the economy added 223,000 new jobs and 263,000 new jobs were added in November.  
The unemployment rate in January fluctuated slightly at 3.4%, edging lower from the 3.5% recorded in December. This means the number of unemployed people in the country remained at roughly 5.7 million last month. Wage growth increased by 0.3%, the same as the previous month. Over the past 12 months, average hourly earnings rose by 4.4%, down from last month's 4.6%
"Jobs gains in January were astronomically high, but something isn't quite right when you look under the hood," Morning Consult Chief Economist John Leer said in a statement. "January's data was heavily impacted by annual updates to the BLS methodology, making monthly comparisons less meaningful for understanding where we are in the employment cycle. 
"The pandemic dramatically affected the number and types of businesses operating in the U.S., and the BLS is still trying to understand how to account for those changes in its monthly releases," Leer continued. "I wouldn't totally throw out today's data, but I also wouldn't take it at face value."
If you are looking to reduce your expenses amid today's economy, you could consider using a personal loan to pay down debt at a lower interest rate, saving you money on monthly payments. Visit Credible to find your personalized rate without affecting your credit score.
MORTGAGE RATES KEEP DROPPING, MAKING HOUSING AFFORDABLE FOR MILLIONS MORE: FREDDIE MAC
Fed cites tight labor market in continued fight against inflation
While most other economic indicators have shown signs of softening, the Federal Reserve is concerned over a still too tight labor market, an unemployment rate that neared "a 50-year low," high job vacancies and elevated wage growth. 
"Although the pace of job gains has slowed over the course of the past year and nominal wage growth has shown some signs of easing, the labor market continues to be out of balance, Federal Reserve chairman Jerome Powell said in a statement. "Labor demand substantially exceeds the supply of available workers, and the labor force participation rate has changed little from a year ago." 
On Wednesday, the Fed announced its latest 25 basis points increase, which put the federal funds rate at a targeted range of 4.5% to 4.75%, the highest level in 15 years. The Fed continues to try to bring inflation back to its 2% target, down from the 6.5%annual growth reported in December. December's numbers were a slowdown from the 7.1% increase in November.  
"The shock upside in job creation creates a challenge for investors that have been viewing the decline in inflation as a hopeful sign that the Fed may be able to pivot away from tightening sooner than their forecasts suggest," Jim Baird, Plante Moran Financial Advisors chief investment officer, said in a statement. "That pivot will undoubtedly come at some point down the line, but investors would be wise to listen to policymakers that have repeatedly warned about the need to maintain a restrictive policy stance for longer than markets anticipate."
If you want to take advantage of interest rates before they move higher this year, you could consider refinancing your mortgage to reduce your interest rate and lower your monthly payment. To see if this is the right option for you, contact Credible to speak to a home loan expert and get your questions answered.
GIG ECONOMY WORKERS LOSE MONEY DURING TAX SEASON THROUGH MISSED DEDUCTIONS, SURVEY SAYS
Layoffs on the back burner for now
Higher interest rates are likely to continue to negatively impact business investment and hiring plans in 2023, according to Leer.
"Jobs growth is likely to continue to slow over the next three months as the U.S. economy moves away from the vaccination recovery phase and companies increasingly come to terms with elevated interest rates and weaker consumer demand," Leer said in a report. 
However, that won't necessarily translate into an outright contraction in jobs since job losses at companies that overhired during the pandemic can be absorbed by companies that still have job openings, according to the report.  
If you're struggling in today's economy, one way to lower your spending is by saving money on your car costs. You could consider changing your auto insurance provider to get a lower monthly rate. Visit Credible to shop for your personalized premium and get pre-approved in minutes.
MORE HOMEOWNERS CONSIDER HOME EQUITY LOANS, BUT MANY DON'T FULLY UNDERSTAND HOW THEY WORK: SURVEY
Have a finance-related question, but don't know who to ask? Email The Credible Money Expert at moneyexpert@credible.com and your question might be answered by Credible in our Money Expert column.