Extreme weather impacting how buyers shop for homes: Zillow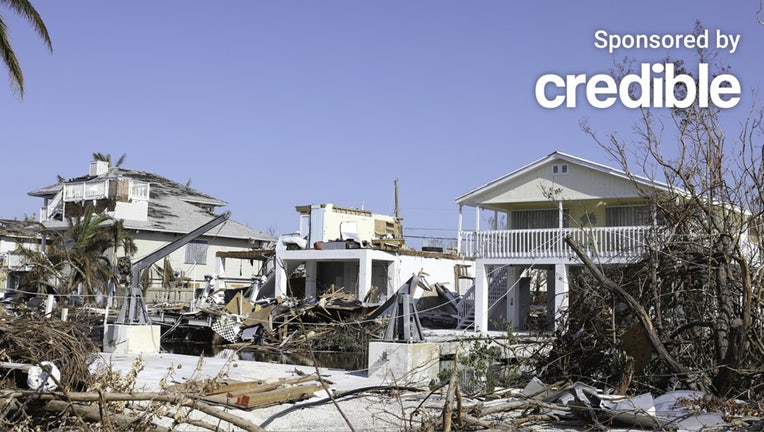 article
The impact of extreme weather is increasingly factoring into the homebuying process, according to a recent Zillow survey.
Overall, 83% of prospective homebuyers consider at least one climate risk, with flooding being the biggest concern for many, according to the survey. 
People in the West were most likely to report climate risk as very or extremely impactful in their home search, followed by those in the Northeast. However, one-third of Midwestern and Southern shoppers said climate risks were not very impactful or not at all impactful to their real estate journey.
Despite the growing concern over natural disasters most buyers wouldn't consider moving to a less risky region, the survey said. Only 23% reported that they would concentrate their home search to areas they believed were safer from the dangers of climate disasters. 
Nearly half said they planned to remain in areas with the same climate risks they already face. Some are even thinking about moving to areas at greater risk.  
"Climate risks impact where most prospective buyers shop for a home," Zillow Senior Population Scientist Manny Garcia said. "While all generations juggle trade-offs like budget, floor plans and commute times, younger home shoppers are more likely to face another consideration: They want to know if their home will be safe from rising waters, extreme temperatures and wildfires."
If you have a mortgage, you're typically required to carry homeowners insurance, but you don't have to stick with any particular insurance company. If you want to save on your home insurance costs, you could shop around for the best rate. Credible can help you compare home insurance rates from top insurance carriers all in one place.
These two factors could be driving your car insurance costs up
Getting insurance is harder in areas with greater risk
Flood insurance premiums are on track to jump by double digits in some areas of the nation, according to the Federal Emergency Management Agency (FEMA). Across all states and territories, the average cost of flood insurance will rise to $1,808 from $888 per policy.
Flood damage is typically not covered under a standard homeowner policy and is available as a separate policy through FEMA's National Flood Insurance Program (NFIP) or the private market. 
The risk of wildfires was cited as a top three concern for most shoppers in the Zillow survey. Buyers should know that it is becoming increasingly difficult to insure homes at risk of this climate disaster.  
USAA, for example, plans to scale back its home insurance coverage in California starting in March due to wildfire concerns, according to several news outlets. State Farm recently announced that it would cease issuing new homeowner's insurance policies in California due to climate risk, citing increased exposure to catastrophes, including wildfires.
Whether your concern is hurricane damage, tornado damage, wind damage, flood damage or beyond, it's best to obtain multiple quotes from several insurance companies to compare prices and what is and isn't covered. To help you find the best insurance rate for your situation, visit Credible to compare multiple providers at once and choose the right option for you.
More students turning to federal and private student loans to finance college: survey
Americans keep moving to risky areas
The listing of homes and the sales of properties in the hurricane-battered metropolitan area of Cape Coral-Fort Myers, Florida, are bouncing back in the wake of last year's major hurricane, according to a recent Redfin report. 
By early May, the Cape Coral-Fort Myers metro area gained 415 additional new listings than it had lost. Moreover, after initially falling in the immediate months after Hurricane Ian made landfall, home sales in the area have largely recovered, and home prices have held steady despite the threat of more storms.  
"Builders in Cape Coral have not stopped—they're just building like nothing happened," Redfin Premier Real Estate Agent Isabel Arias-Squires said in a statement. "That's largely because there's plenty of demand for new homes."
However, the threat of paying more for insurance and its impact on affordability has impacted homeownership decisions, according to Redfin. For example, the rise in flood insurance premiums in Louisiana is pushing many homeowners out of the state, Redfin said. Louisiana increased premiums for its state-mandated insurance program by 63% to an average of $4,700 annually in December.
"The rise in homeowners insurance rates across Louisiana is decreasing the amount of money people have to put toward buying a home, diminishing their purchasing power," Redfin Premier real estate agent Jes Menes said. "Elevated insurance costs are also driving some landlords to increase rents, making housing more expensive for tenants."
If you're considering becoming a homeowner, it could help to shop around to find the best mortgage rate. Visit Credible to compare options from different lenders without affecting your credit score.
Here's why some middle-income Americans are staying optimistic about their money
Have a finance-related question, but don't know who to ask? Email The Credible Money Expert at moneyexpert@credible.com and your question might be answered by Credible in our Money Expert column.