Michael Jackson's former spokesperson announces formation of 'The Michael Jackson Legacy Foundation'
WASHINGTON - The former spokesperson for the late Michael Jackson has announced the formation of an organization focused on preserving his legacy.
Raymone Bain spoke with FOX 5 Thursday and announced the formation of The Michael Jackson Legacy Foundation. "It is going to move forward in a positive way so that the organizations and all of the people -- in all of the things -- that he cared so much about during his lifetime will continue in his name," Bain said about the foundation.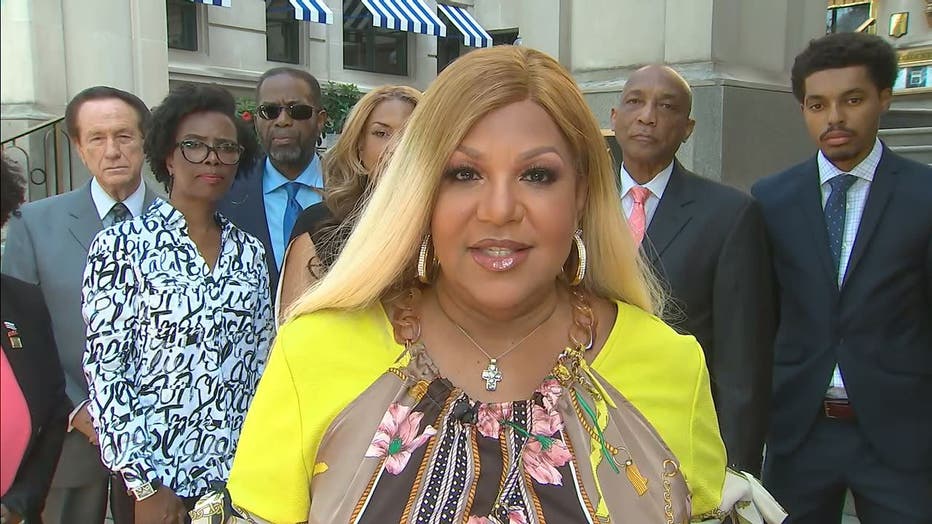 Bain was Jackson's spokesperson throughout his 2005 child sexual abuse trial in which he was acquitted of all criminal charges. "So what if you have haters," she said. "They don't want any money that can go toward helping the homeless and people who need help? You're telling me that they're bias against Michael Jackson is going to cause them not to want help for those who need it?"
Bain defended Jackson as a good person and said accusations against him are horrible. "Now, what we're going to do is work together to balance and neutralize that and moving forward do something positive in his name."
Bain is the current General Manager and President/COO of The Michael Jackson Company.