DC could get 1-3 inches of MORE snow Monday as winter storm continues
WASHINGTON - While most of you woke up to snow this morning, we still have some time to go before we are precipitation-free.
The steadiest snow will fall through this afternoon anywhere from light to moderate levels,  with the heaviest snow along and east of the Blue Ridge Mountains and over the higher elevations, as well as along and North of the Interstate 66 corridor. 
We forecast lighter amounts of snow for areas elsewhere.
DOWNLOAD THE FOX 5 WEATHER APP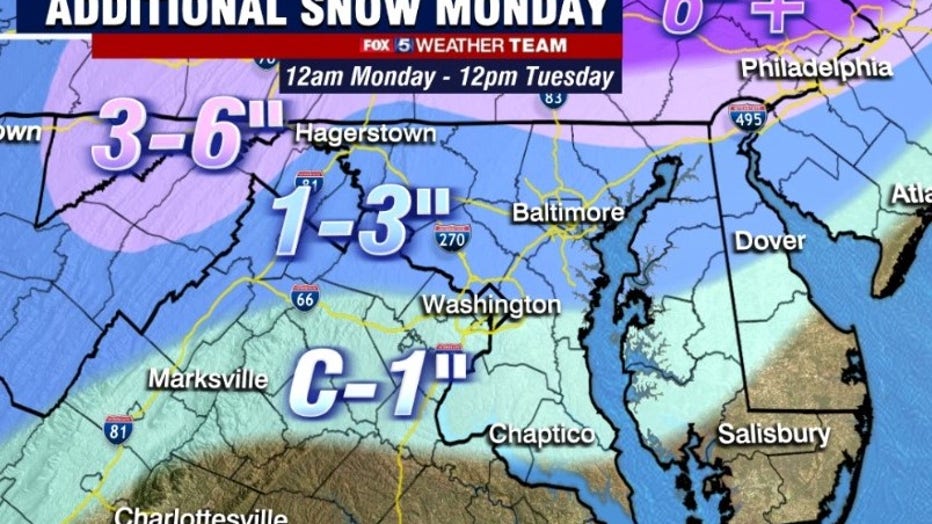 More snow is on the way Monday. Stay with FOX 5 for the latest.
Southern Maryland and southeastern Maryland will see a wintry mix by this afternoon, then a possible change over to rain. 
The European Model wants to bring the District and Metro areas a wintry mix by later this evening, then rain overnight into early Monday. 
We will see the precipitation taper off to an intermittent mix of light snow, sleet, and freezing rain before midnight.
Then, as temperatures dip, we'll see some freezing rain possibly from midnight to pre-dawn.
Please be cautious on untreated surfaces as we deal with ice accumulations causing hazardous conditions.
Areas northwest & west of the District remain as a mix or snow,  and areas more north near the Mason-Dixon Line remain as snow with the European model. 
With the Monday Nor' Easter, additional snow is expected Monday through Monday night with additional accumulations, while there also may be some wintry mix.
We still have to monitor the Monday coastal system as the models update before an exact call can be made, but it will be no surprise if snow moves in that takes us into Tuesday morning adding to our accumulations.
The Winter Storm Warning remains in effect until Tuesday morning.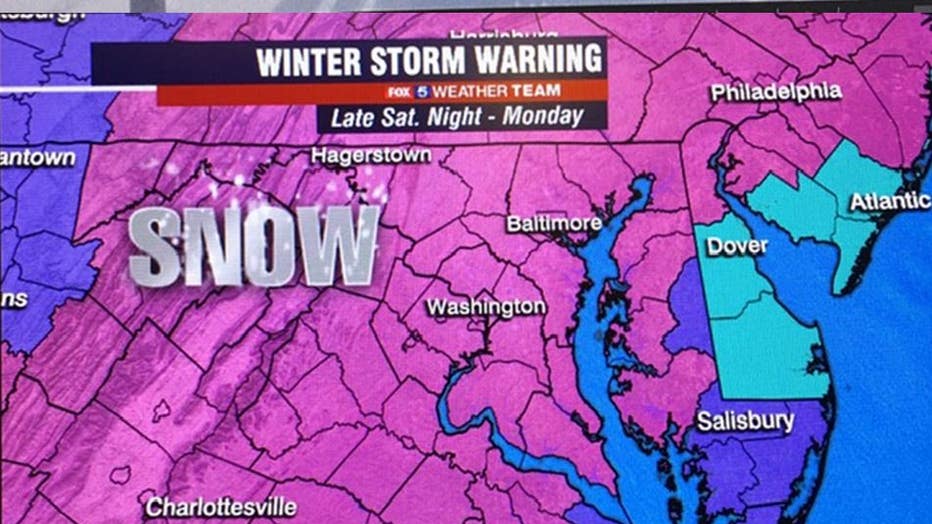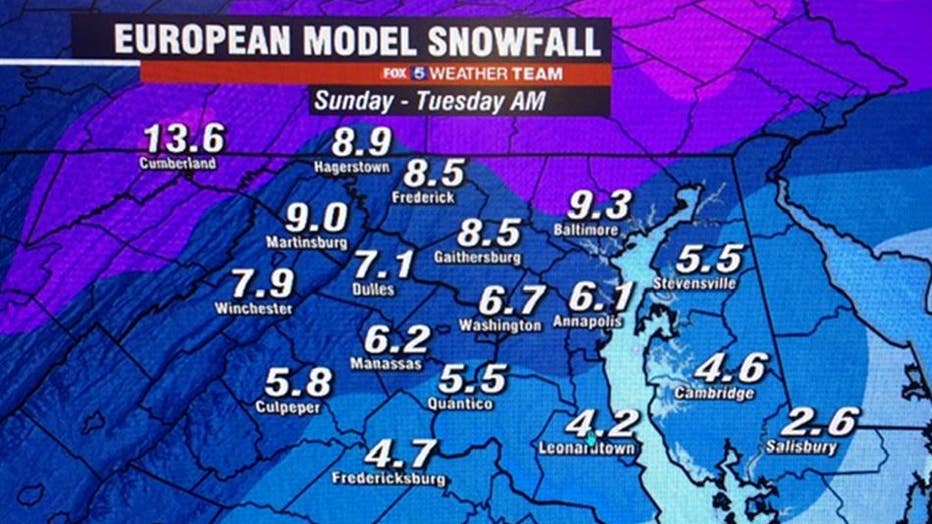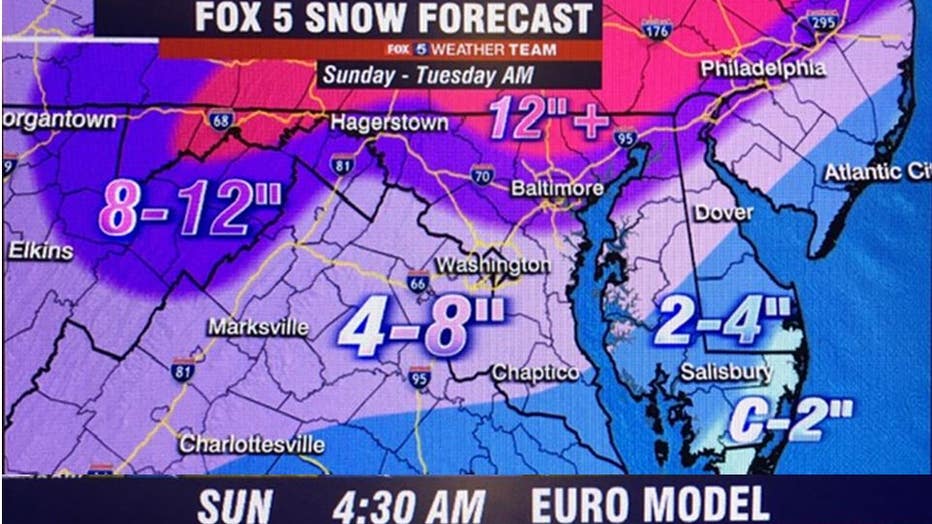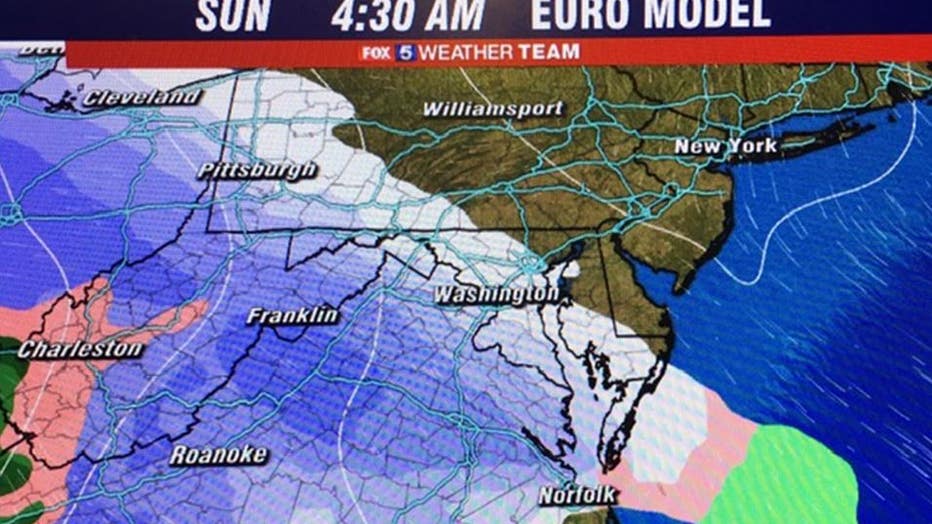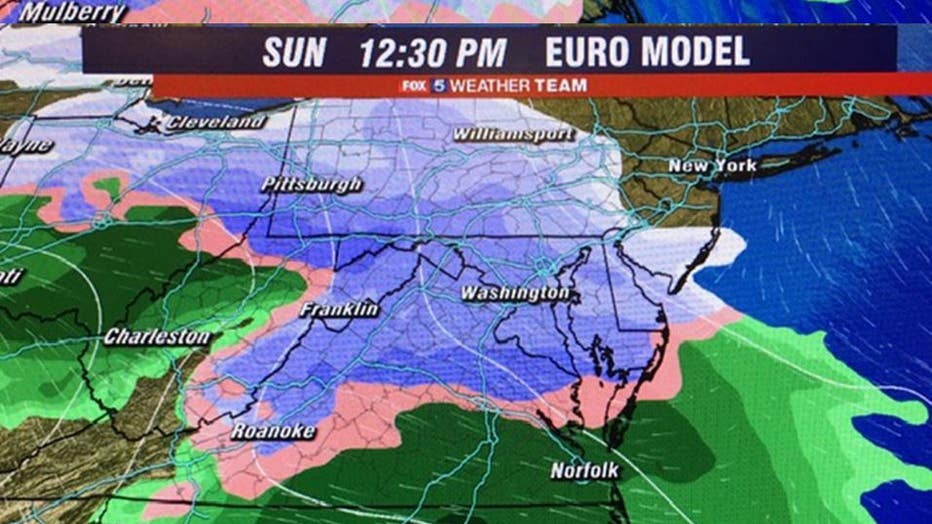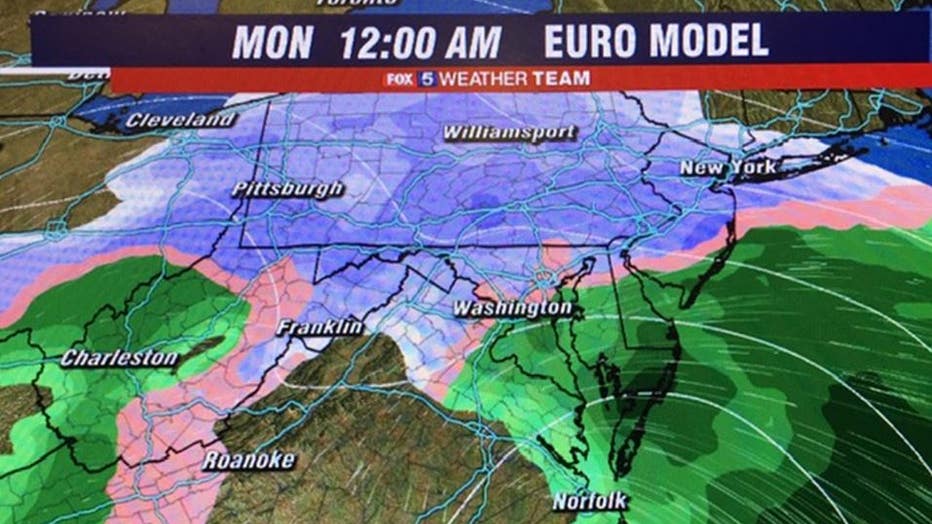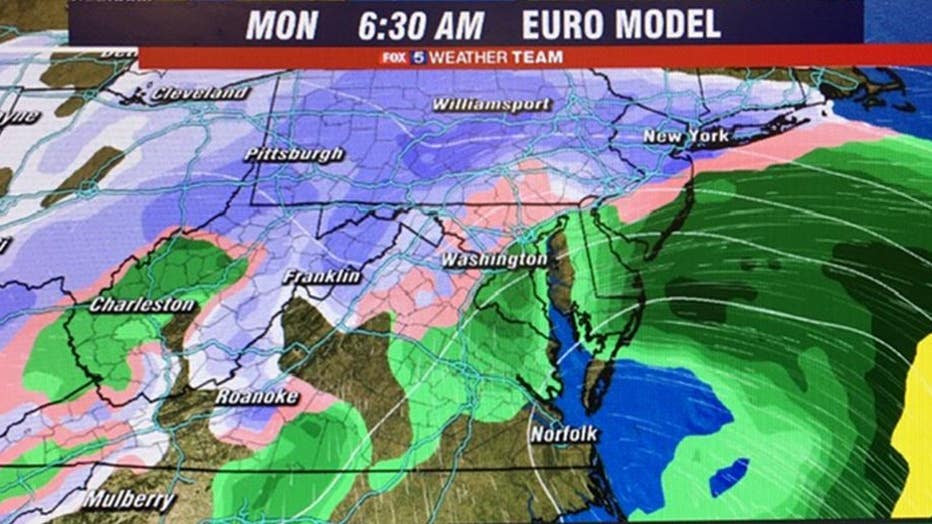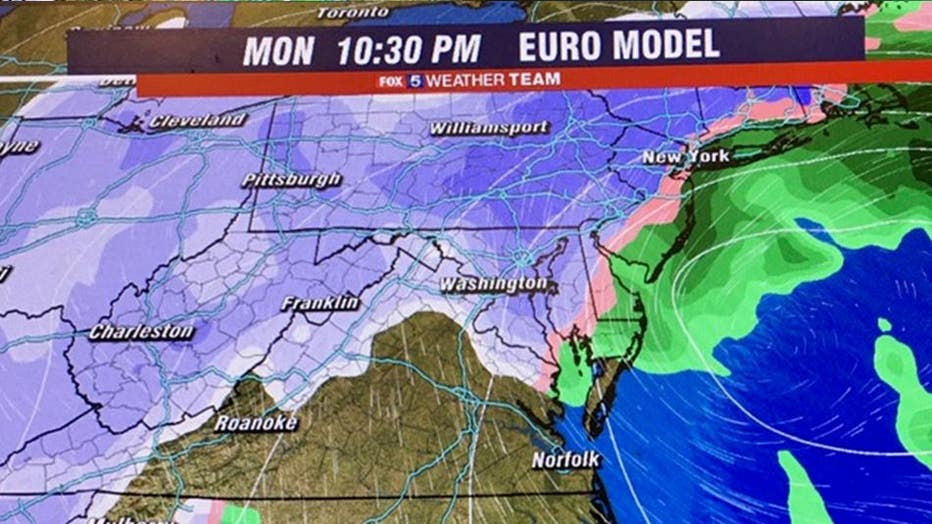 Get the latest FOX 5 forecast here.
Check the latest Closings and Delays
Download the FOX 5 DC News App for Local Breaking News and Weather