Woman attacked, robbed in Georgetown parking garage
WASHINGTON (FOX 5 DC) - Authorities are searching for a suspect after they say a woman was beaten and robbed inside of a Georgetown parking garage Thursday night.
The incident was reported around 9 p.m. in the 1000 block of Thomas Jefferson Street.
The woman told officers that she was inside of the garage when the suspect approached her from behind, punched her in the face and demanded her pocketbook.
After she handed over her pocketbook, which contained cash and credit cards, the man then fled eastbound along the 1000 block of 30th Street.
The woman, who is a FOX 5 employee, says she was in Georgetown for a networking event and was heading to her car when she was attacked.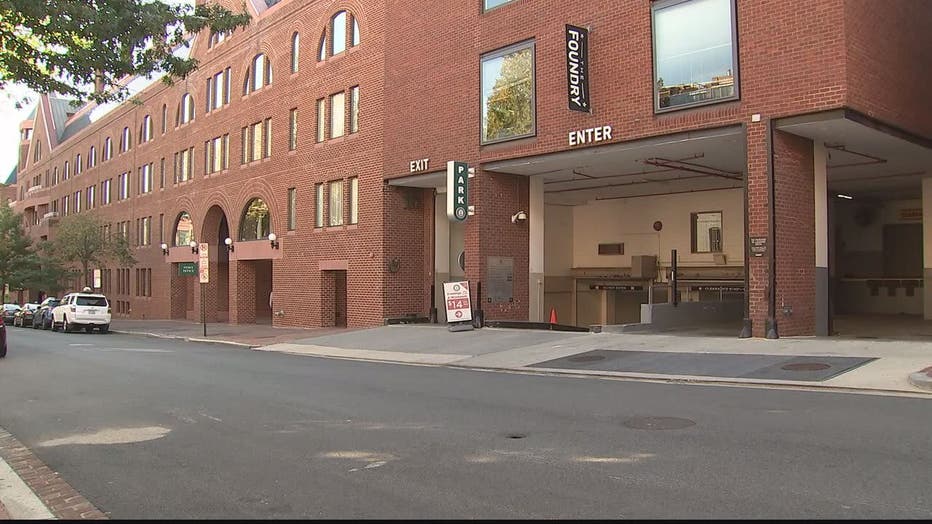 "I am new to the city, I work in the city and I do a lot of things on my own so it's just kind of a reminder that you have to protect yourself and anything can happen to you no matter if you are in like a good neighborhood or you think you have everything together," she said. 
Investigators say the suspect is described as an African-American man between 25 and 32-years-old. He is 6-feet-tall with a thin build, a dark complexion, short hair, and a beard.
Police say the suspect was wearing a gray flannel shirt, gray pants, and white shoes. Officers say immediately prior to the attack, the suspect was seen riding a red JUMP rental bike.
"Last night, it was just so shocking and today, it's like I didn't have my keys. He took everything and I had to go get my keys and I saw the bike that he was riding and I saw where it happened and it's just triggering and I have only been here for three weeks and I am not from here and it's hard," she said.  
Anyone with information is asked to contact police at 202-727-9099.