Virgin Mary statue stolen from Montgomery County church; Officials ask for help getting it back
DARNESTOWN, Md. - A statue of the Virgin Mary was stolen from outside a Montgomery County church, and now church officials are asking for information in hopes of getting it back.
The incident happened Friday, February 10, at the Our Lady of the Visitation Catholic Church, located at 14139 Seneca Road in Darnestown, Maryland.
Police released the above surveillance footage of the statue being taken.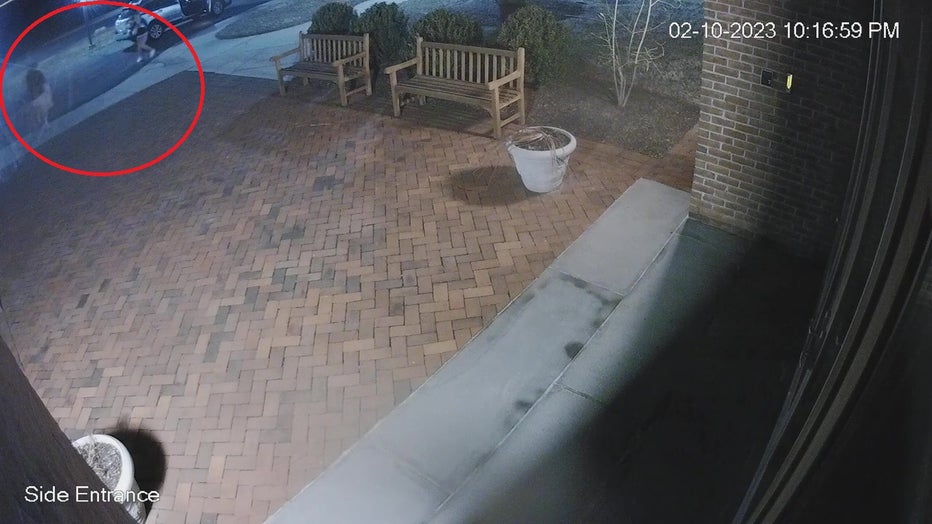 The video shows two suspects drive up to the church, one of them initially exited the vehicle and walked to an area off camera.
That suspect then returned to the car where a second suspect got out, and together they walked off camera.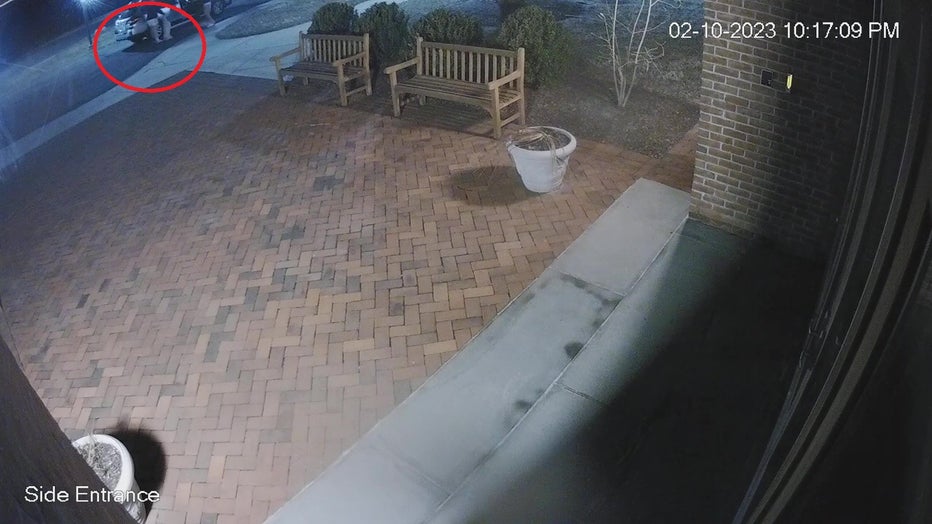 Once the suspect reappear in the video, they are holding the statue. The video show them load it into their car before fleeing the scene.
The church tells FOX 5 they are working with Montgomery County Police (MCPD) to investigate the incident.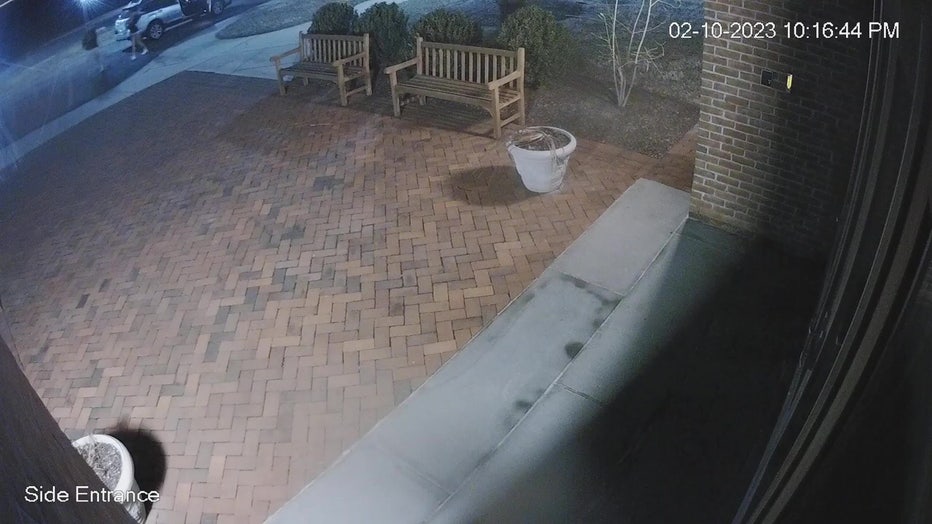 FOX 5 reached out to MCPD about the investigation, but has not received a response yet.
Church officials said the church's pastor, Father Greg Shaffer, is not looking to press charges against the suspects involved, instead he just wants the statue back.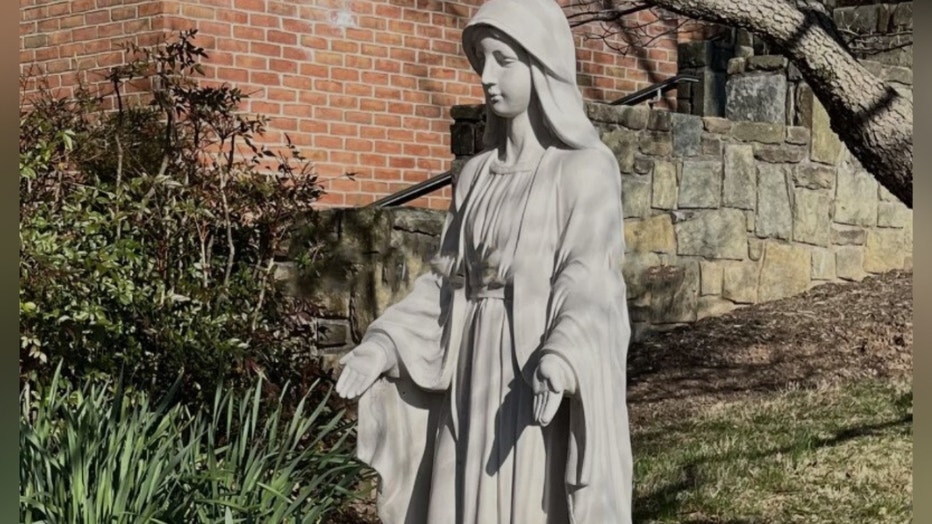 Stolen Virgin Mary statue. (PHOTO: Our Lady of the Visitation Catholic Church)
Anyone with information on the statue's whereabouts or the incident is asked to call the church at 301-948-5536.