Tyre Nichols video: DC police warn residents not to react violently after body cam footage release
WASHINGTON - The Metropolitan Police Department is preparing for the release of police officer body cam footage in the killing of Tyre Nichols, a 29-year-old Black man who died three days after a traffic stop in Memphis, Tenessee on Jan. 7.
The department told FOX 5 Thursday it has "fully activated all sworn personnel in preparation for possible First Amendment activities in the District of Columbia."
MPD added it has been briefed by law enforcement partners after the five former Memphis police officers involved in the case were charged with murder and other crimes related to Nichols' death on Thursday.
Memphis Police Chief Cerelyn Davis gave an address Wednesday evening and called Nichols' death "heinous, reckless and inhumane," cautioning people not to react violently after seeing the footage.
"This is not just a professional failing. This is a failing of basic humanity toward another individual," Davis said, saying the five officers and others who were involved in his death "failed our community, and they failed the Nichols family. That is beyond regrettable."
RELATED: Tyre Nichols death: 5 Memphis officers charged with murder
"In the vein of transparency, when the video is released in the coming days, you will see this for yourselves," she added. "I expect you to feel what the Nichols family feels. I expect you to feel outraged by the disregard for basic human rights as our police officers have taken an oath to do the opposite of what transpired on the video."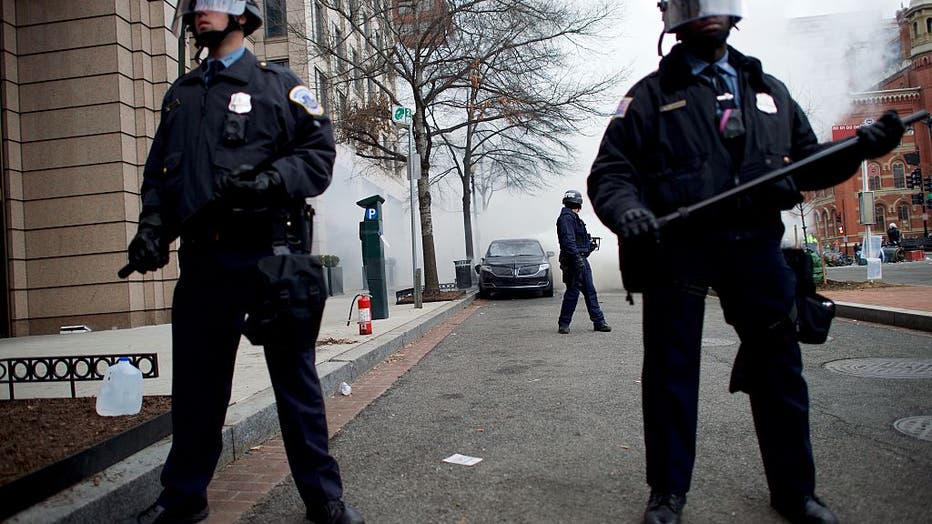 "We understand that a video will be released and contains disturbing content that does not represent the values that any law enforcement officers are sworn to uphold," a MPD statement sent to FOX 5 reads. "MPD respects the community's First Amendment right to demonstrate and peacefully protest. We will not tolerate any unlawful behavior during First Amendment demonstrations, and we will take swift law enforcement action should anyone break the law."
Tyre Nichols was a 29-year-old father and FedEx worker. He was stopped by Memphis police on Jan. 7 for reckless driving while returning home from a suburban park where he'd taken photos of the sunset.
Police said in a statement the day after the encounter that "a confrontation occurred" as officers approached the vehicle and Nichols ran; they said officers caught up to him and that "another confrontation occurred" while they were taking him into custody. Police said Nichols complained of shortness of breath and was taken to a hospital, where he died three days later.
Attorney Ben Crump, who has seen video of the encounter, said Memphis police officers beat Nichols for three minutes, treating him like "a human piñata."
Nichols was described by family as a "good kid" who loved skateboarding, photography and his 4-year-old son.
Nichols' stepfather, Rodney Wells, told reporters that his stepson had good reason to run from the officers.
"Our son ran because he was scared for his life," Rodney Wells said. "And when you see the video, you'll see why he was scared for his life."
Relatives have accused the police of causing Nichols to have a heart attack and kidney failure. Authorities have only said Nichols experienced a medical emergency.
RowVaughn Wells, Nichols' mother, said that on the day of the arrest, her son was looking forward to a chicken she was going to cook for dinner that night.
Video footage of the arrest has not been made public, but local officials have pledged to release it this week.

MPD is encouraging the public to remain vigilant and to report immediate suspicious activity by calling 911. 
Fox News contributed to this report.