Two shootings reported hours apart in Southeast DC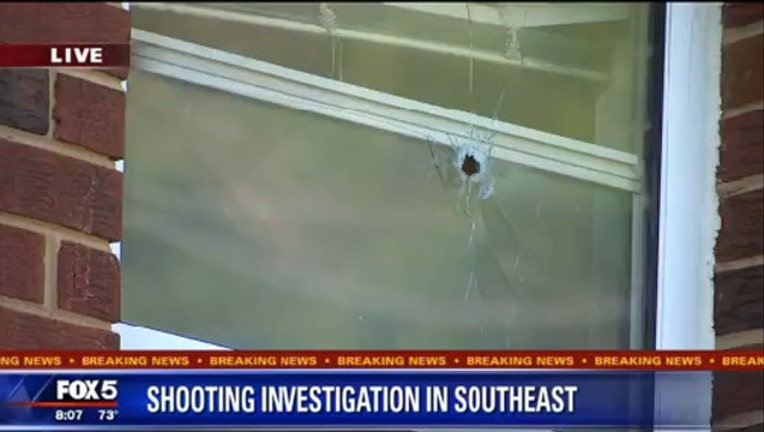 WASHINGTON - D.C. police are investigating two possibly related shootings that happened hours apart overnight in Southeast.
The first shooting wounded a man inside his home around 11:30 p.m. Friday in the 3100 block of 15th Place, Southeast.
Police say they found the victim in his home suffering from a gunshot wound to the chest. A witness told police that the gunman broke into the victim's home through the front door before shooting the man and running out the back door. 
Someone fired shots through another home a few doors down around 3 a.m. The shots woke up neighbors, including one man who told Fox 5 he woke up with glass in his eyes. 
Watch Anjali Hemphill's full report below: