Truxton Circle residents frustrated with kids vandalizing, throwing rocks at doors
WASHINGTON - Residents in the Truxton Circle neighborhood of Northwest D.C. are dealing with frequent vandalism by kids in their neighborhood. 
"They're like ding-dong ditch, but they're throwing rocks at the windows," said Brittany Brewington, who lives in the neighborhood. "They're kicking in the doors. They're causing property damage, it's insane," 
Homeowners tell FOX 5 there have been at least five incidents since February of kids repeatedly ringing doorbells, kicking doors and throwing rocks at doors. 
In some cases, the activity involves a large group of kids, and it escalates to damaging vehicles. Doorbell cameras have captured most of the activity, which has happened on Kirby and Morgan streets in Northwest. Residents say they've turned the video over to D.C. police detectives.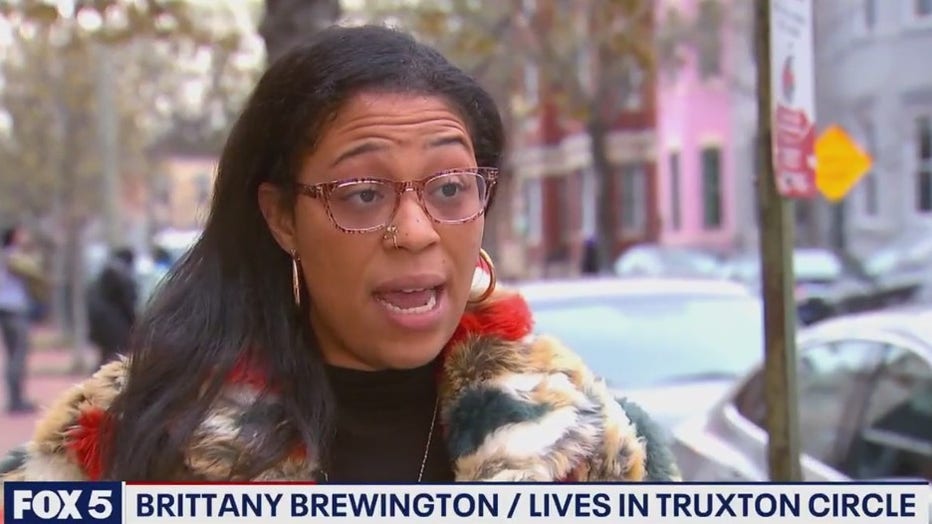 Brewington is a mother of three and says it's terrifying for her young children. 
"You don't know if someone is trying to break into your house," she explained. "It was several kids and everyone flocks to your door and takes a turn kicking."
There have been incidents three nights this week alone. Brewington's door has sustained so many kicks the wooden frame is cracking, and she says the lock doesn't function well. 
She's also had to put protective black paper over the glass portions of the door.
"It's when they start to step off the playground and onto our property is when it becomes an issue," explained another mom in the neighborhood who didn't want FOX 5 to use her name.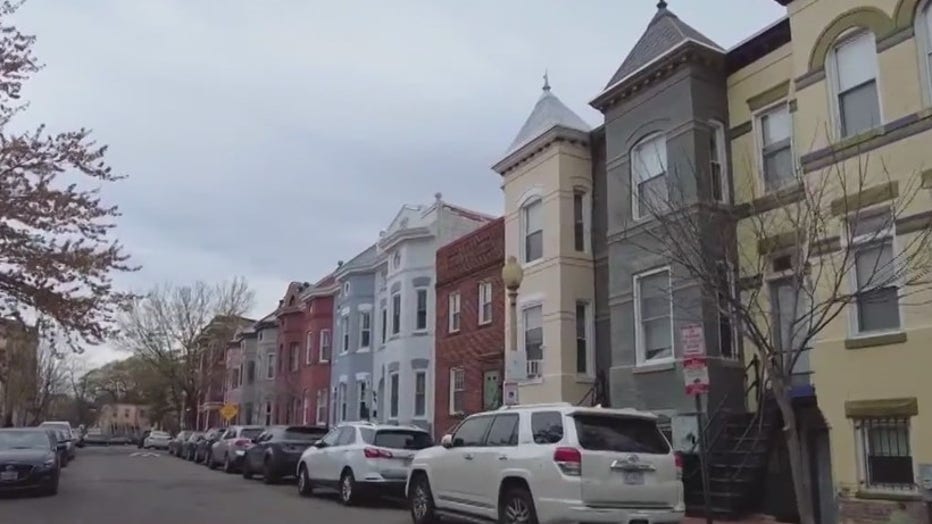 She said when her husband confronted the kids, who appear to be middle school aged, things got worse, and she feels like they were targeted further. 
"He told them to knock it off and get off our stoop because they are trespassing, and the kids just basically taunted him and then a minute later, came back with a massive rock and threw it at the door," she said.
Her door has the same damage as their neighbor's, a crack down the inside of the frame from repeated kicks. 
"They kicked it so hard that there is a crack down the door frame," she said. "Security-wise, if there are any more kicks, more than likely our door will give."
D.C. police have responded to calls, but the residents say they want officers to take more action and intervene.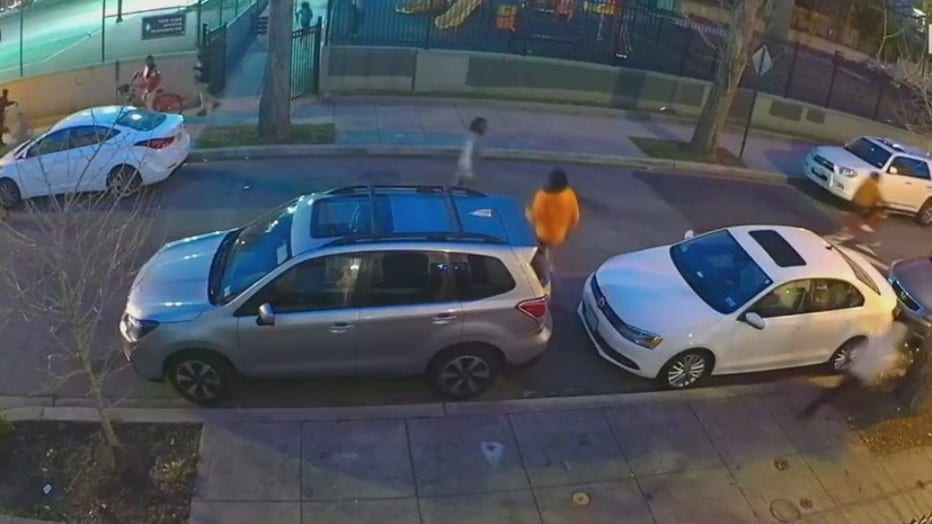 "I don't really want them to be arrested or anything, I just want them to stop," the community member said. "I need them to find something else to do. There is a rec center right there. There should be an afterschool program to distract them from vandalism."
Brewington also agrees the rec center should provide more programming to keep kids out of trouble. 
"They definitely need something to do and somewhere to be," she said.
D.C. police told FOX 5 they are in communication with the residents of the area and are investigating.