Spotlight on Virginia school after girl says classmates pinned her down, cut her dreadlocks on playground
SPRINGFIELD, Va. (FOX 5 DC) - EDITOR'S NOTE: A 12-year-old girl's claim that three boys held her down and cut her hair at a school in Virginia was a hoax, according to school officials. Please see the most up-to-date report here.
PREVIOUS REPORT:
Outcry across the globe after a 12-year-old African American girl says she was held down against her will by three white male classmates who then cut her dreadlocks on the playground. The incident reportedly happened at Immanuel Christian School in Springfield on Monday.
The story is now making headlines worldwide with demands growing on social media for the school to take action and for the accused to face criminal consequences.
RELATED: Virginia girl says classmates pinned her down, cut her dreadlocks on playground
The school is silent — even their Facebook page is down. 
FOX 5 crews did not see a single student at the school on Friday afternoon. There is no indication on the schools' website that it was due to be closed.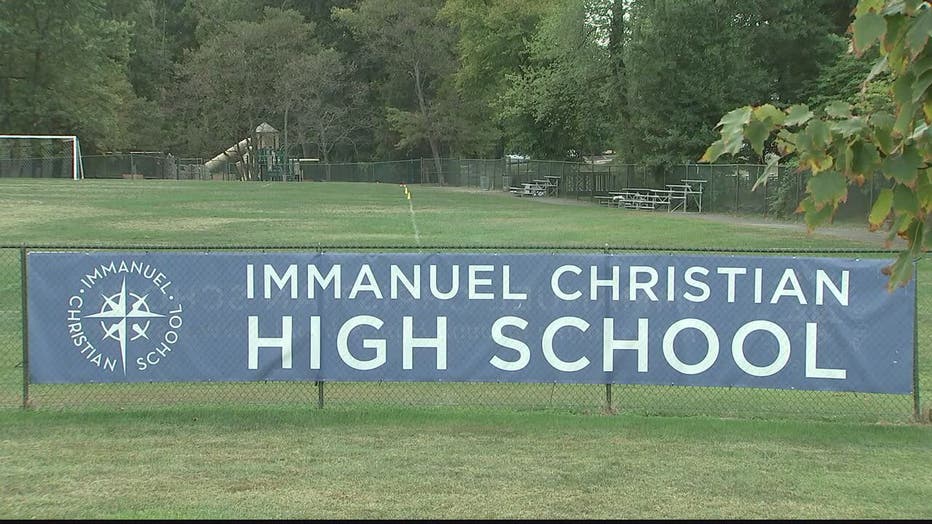 FOX 5's Tisha Lewis reports 12-year-old Amari Allen's family met with police Friday and Fairfax County Police Department's Chief Edwin Roessler released the department's first public statement about the case saying, in part, that state law, "prohibits our police department from disclosing to the community law enforcement records concerning juveniles." Just a lone police SUV could be seen monitoring the campus Friday. 
Information about the alleged attack was reportedly emailed to parents Thursday.
School administrators have been in touch with Amari's family again on Friday. Family members say Immanuel's top brass says they'll have a decision by Monday on if the three boys accused of attacking the girl will face any disciplinary action.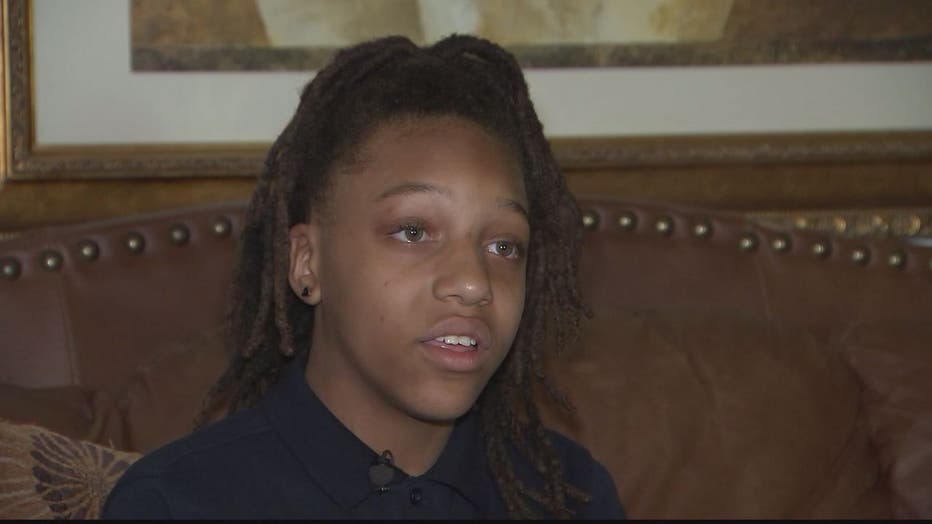 FOX 5 has learned this alleged ambush and unwanted haircutting may have been the culmination of a series of bullying incidents involving the same group of students.
"They would take my lunch the almost basically every day and they would eat it in front of me and tell me I don't deserve it I should starve," said Allen. "I was afraid of them and that their teachers wouldn't do anything about it." 
Second Lady Karen Pence teaches at Immanuel Christian School. Her office has not commented about the incident.