Pickleball coming to National Mall in DC
WASHINGTON - Pickleball – one of America's newest and most popular pastimes – is coming to the nation's capital.
The Trust for the National Mall, and health insurance company Humana, are hosting the 'National Mall of Pickleball' event from September 28 – 30.
The three-day event will make available 180 hours of free court time for nearly 800 players of all skill levels.
The event will also feature pickleball events, showcases, and free lessons with professional players.
Court and clinic reservations open at 12 p.m. on September 14 and paddles and balls will be available to borrow onsite.
Players can book their free court or lesson online.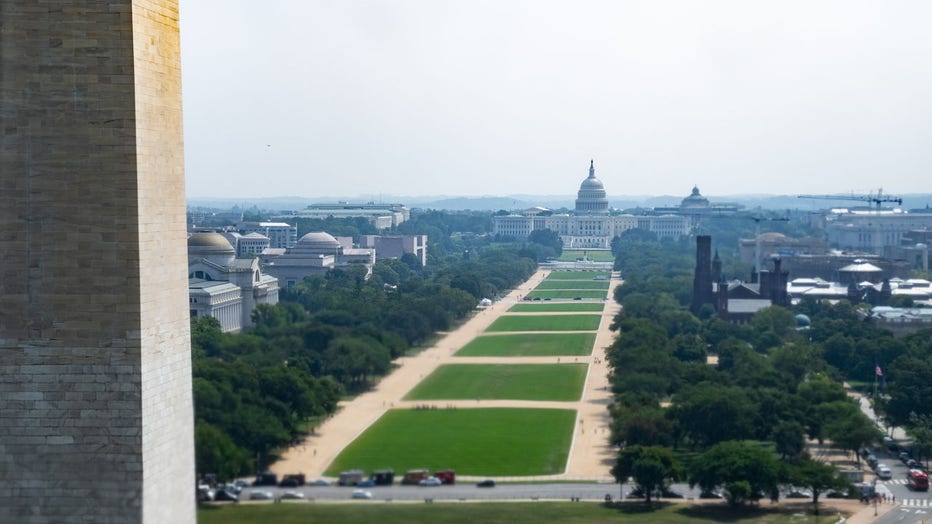 A view of the National Mall from Marine One is seen Tuesday, August 10, 2021, en route to the White House from Wilmington, Delaware. (Official White House Photo by Adam Schultz)