New grant program helps with restaurant staffing crisis in Prince George's County
PRINCE GEORGE'S COUNTY, Md. - It's being called the worst staffing crisis in the history of Maryland's restaurant industry.
Now, one organization is hoping to help.
The pandemic really hurt small businesses. Restaurants are in need of funds to help them keep their doors open and pay their employees more.
"We continue to experience the worst staffing crisis in the history of the restaurant industry," said Saru Jayaraman, president of One Fair Wage.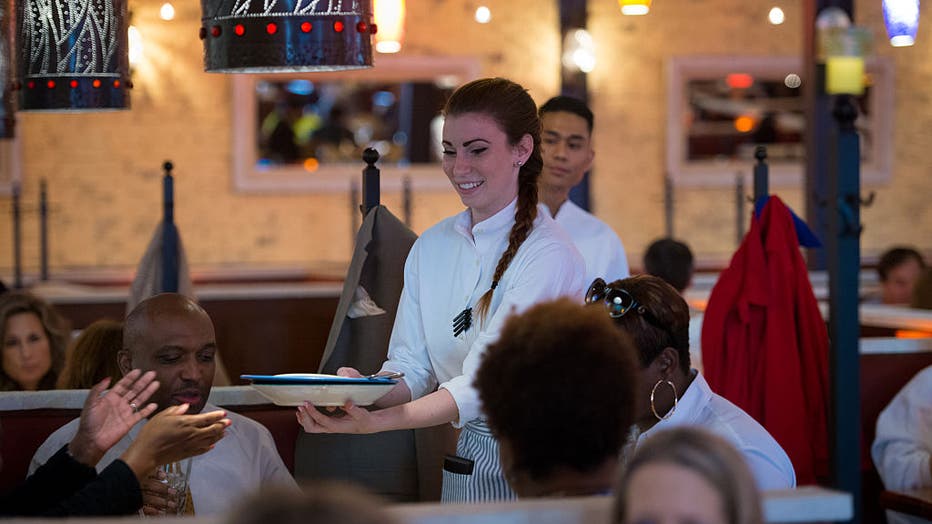 Between a mass exodus of workers, "Their tips went down, harassment went up. They were asked to enforce COVID protocols on the same people from whom they had to get tips," Jayaraman said. "They started leaving in droves." 
Coupled with increasing wage competition from neighboring cities, "Twenty thousand workers have left the Maryland restaurant industry," she added. "Now, with Initiative 82 happening – more workers are going to leave the Maryland restaurant industry, cross right over, and get double, triple, four times the wage in the District."
Tipped workers in Maryland are unable to make ends meet.
Most only make $3.63 an hour plus tips, which hasn't changed in nearly ten years.
"So many restaurants with help wanted signs, or we can't be open on Tuesdays anymore because we don't have enough staff," Jayaraman said.
The organization One Fair Wage says increasing the minimum wage in Maryland is the only way restaurants can compete.
"There's always this sort of, 'Oh if you force us to pay more we'll shut down' and I think we've reached a point where it's kind of the opposite. If you don't pay enough you are not going to be able to operate," she said.
A restaurant in Laurel knows this all too well.
The owner of LuLu's Gourmet Vietnamese Cuisine says the only way she could keep staff was to increase hourly wages on her own with the hope she will be approved for the grant to pay her employees even more.
"What a lot of these small business employers have told us is that right now we're not even competitive with each other, and we're not competitive with other industries," Jayaraman said. 
One Fair Wage is partnering with Capital One, along with Prince George's County and High Road Restaurants, to give grants valued anywhere between $5,000 to $7,500 to nearly thirty restaurants in Prince George's County.
To qualify, owners must commit to raising employee wages to $15 an hour and go through training to learn new business models. 
"We are trying to help restaurants in Maryland and across the country do what needs to be done to save this industry and allow workers to stay in this industry," Jayaraman said. "What we see in the states that pay more is that they have the staff they need and guess what happens? Those workers go out and spend it."
One Fair Wage says they do hope to expand this grant program across the state of Maryland.
The Keep Restaurant Workers in Prince George's County program is accepting applications until June 10.
You can apply here.