National Zoo to reopen newly renovated Bird House exhibit in March
WASHINGTON - The National Zoo's newly renovated Bird House exhibit is almost ready to welcome visitors again.
The exhibit that celebrates birds' annual migrations and teaches visitors how to live bird friendly will reopen on Monday, March 13.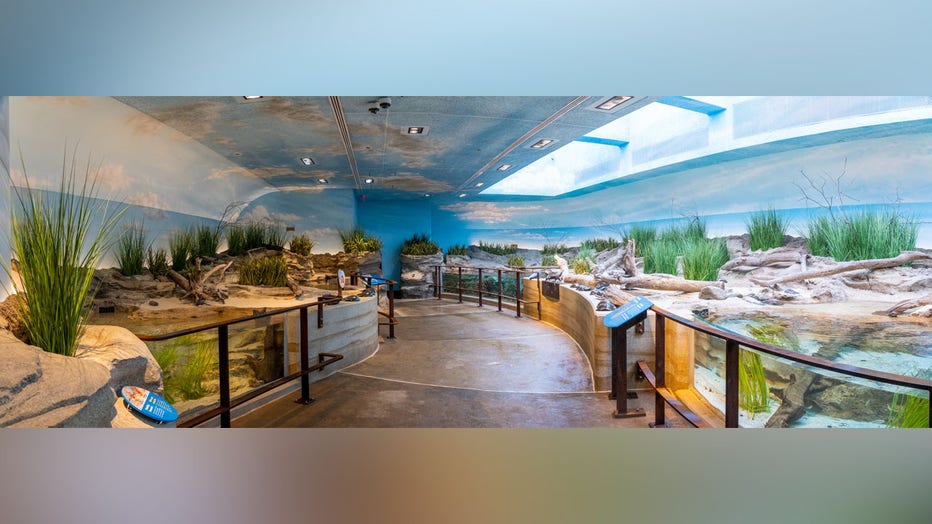 The newly renovated Bird House exhibit at the National Zoo. In the first of three walk-through aviaries, visitors will learn about shorebird migration in the Delaware Bay. (Smithsonian's National Zoo and Conservation Biology Institute)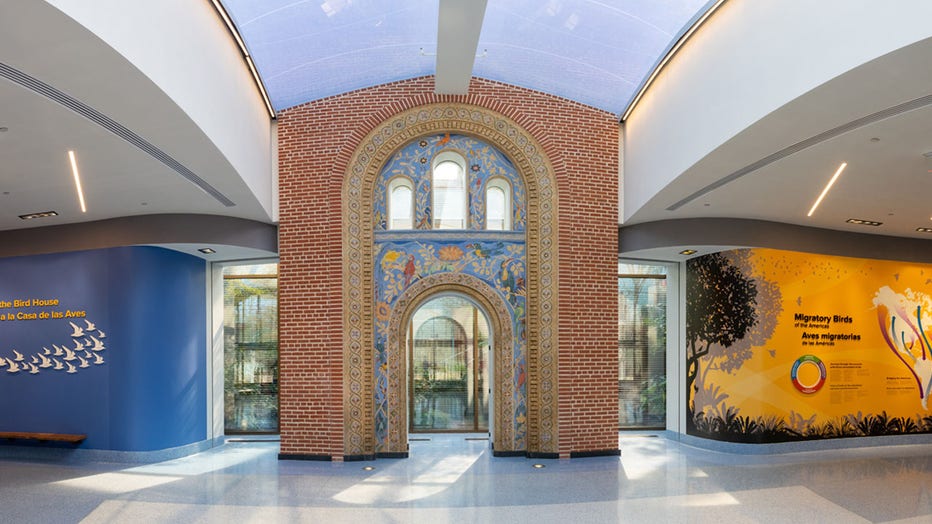 Upon entering the Bird House, visitors will observe a towering mosaic arch decorated with parrots, toucans, songbirds and other tropical species. This artwork was originally part of the 1928 front entrance to the Bird House. Designed and fabricated b
The Bird House closed for renovations in 2017. The six-year, $69 million project retained some of the original features. A new feature - the building's glass now contains a ceramic frit pattern of horizontal lines, making it more visible to birds in an effort to prevent window collisions.
"To fully appreciate the brand new Bird House experience, visitors should grab their binoculars, take a moment to observe our birds and reflect on the wondrous cycle of bird migration," said Scott Sillett, head of NZCBI's Migratory Bird Center in a statement released by the Zoo.
Free, timed-entry passes will be required for visitors. Same-day passes will be available on site.
Smithsonian National Zoo Members will have an opportunity to preview the Bird House March 3–12.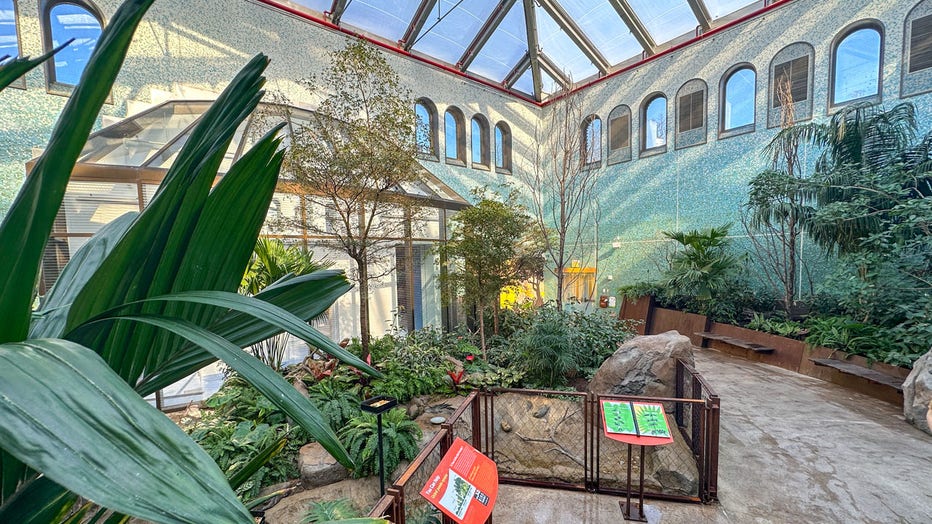 In the tropical Bird-Friendly Coffee Farm, visitors can see the migratory Baltimore oriole or wood thrush and a resident flock of barred parakeets. As they observe songbirds flitting among the coffee plants, visitors learn how agricultural sites can