Man saves commuter who fell onto subway tracks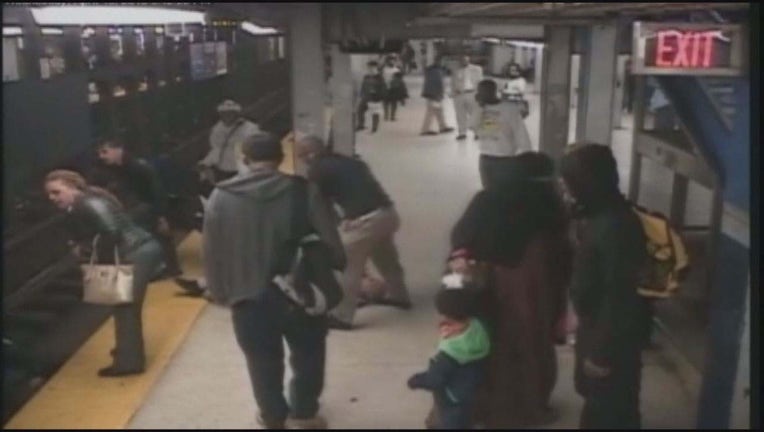 article
A witness saved a man who fell onto the subway tracks in Philadelphia.
Surveillance video from Wednesday shows a man identified as Alfred McNamee making a misstep near the edge of the platform and falling down. Within seconds, 28-year-old Charles Collins jumped onto the tracks to help.
"I was looking the other way and I heard people scream and I turned around and I saw him down and so I jumped down, picked him up. Two other guys picked him up and they got me out," said Collins.
Before McNamee was taken to the hospital to be treated for broken bones and other injuries, he thanked Collins for saving his life. Collins suffered a minor leg injury.