Fairfax County police take armed woman, kidnapping suspect into custody after 30+ hour standoff
ALEXANDRIA, Va. - After nearly two days, a standoff in the Hybla Valley area of Fairfax County is over after police took into custody an armed woman and kidnapping suspect who had been barricaded inside her vehicle for 34 hours.
The standoff began Tuesday morning in the 7400 block of Richmond Highway when a woman, who police say was suffering a mental health crisis, barricaded herself inside a car.
Crisis negotiators and other Fairfax County law enforcement were on the scene for nearly 34 hours using tactics like sirens and recorded announcements from family to persuade the woman to give herself up. Traffic along Richmond Highway was closed to traffic between Lockheed Boulevard and Boswell Avenue. Schools adjusted their opening times Wednesday due to the detours.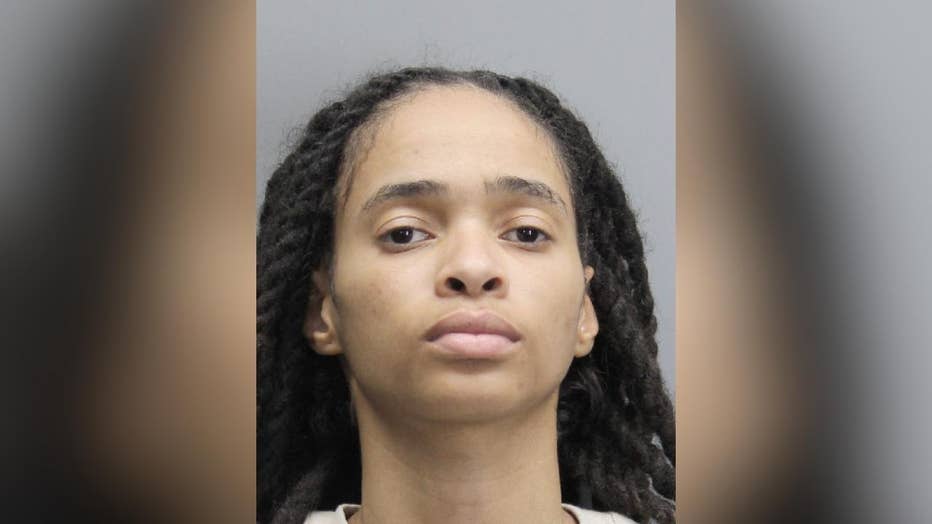 Brittany Copelin, 29, of Charles County, Maryland. (PHOTO: Fairfax County Police Department)
The woman was taken into custody around 12:15 a.m. Thursday and the roadway was opened around 2:30 a.m. Police say a gun was also recovered from the scene.
Later on Thursday afternoon, investigators identified the woman as Brittany Copelin, 29, of Charles County, Maryland.
Police say officers initially responded to the area for a wellness check on Copelin requested by the Charles County Sheriff's Office. Officers arrived to the 7200 block Fordson Road in Alexandria for the wellness check, and once there, they were approached by a woman who claimed she was abducted by Copelin on March 24 in Maryland.
Officers then searched the area for Copelin and eventually spotted her car in a parking lot along Richmond Highway. Officers went on a brief pursuit with the car, which eventually came to a stop on service road at Richmond Highway and Arlington Boulevard, and the standoff began.
After being taken into custody, Copelin was assessed by officials, before being taken to the Adult Detention Center. Copelin faces several charges in Fairfax County including two counts of abduction, two counts of use of a firearm in commission of a felony and felon in possession of a firearm.
Police say Copelin also faces charges in Laurel, Maryland in connection with the alleged kidnapping of the woman police encountered while performing the wellness check on Copelin in Alexandria. 
That woman, identified Lauren L. Kingsbury, 25, of Laurel reported being kidnapped by Copelin. Laurel police say Copeline faces charges of home invasion, first degree assault, second degree assault, third degree burglary, firearm use in the commission of a felony, loaded handgun on person, and false imprisonment in connection with the case.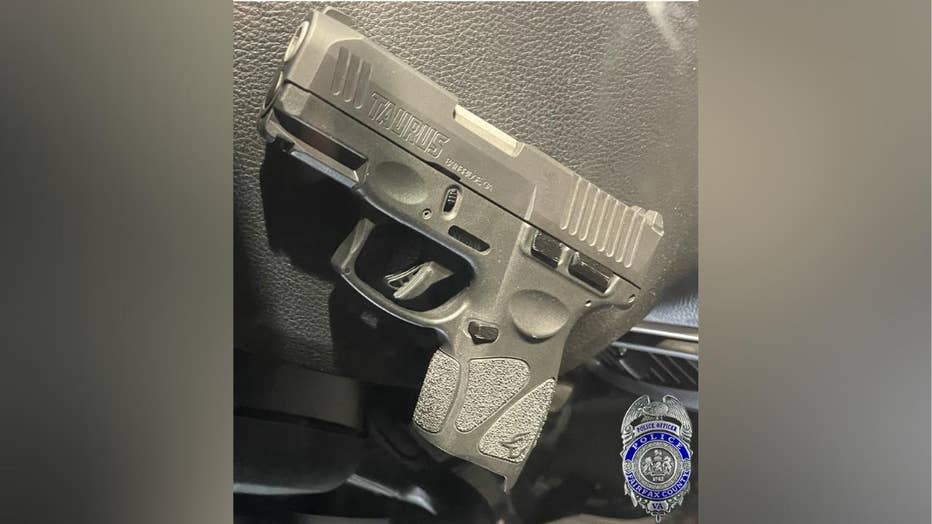 Investigators are still working to determine what happened in the time leading up to the alleged kidnapping.
Copelin is currently being held without bond in Fairfax County.