DC officer meets with Good Samaritans who helped him after motorcycle crash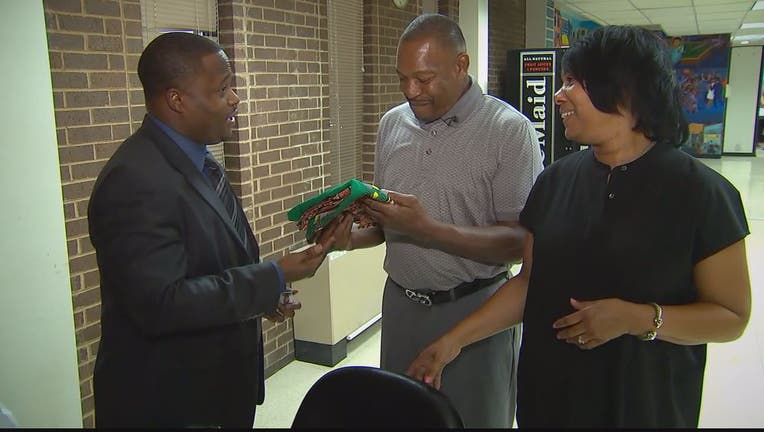 WASHINGTON - "We help people all the time doing this job and it's such a great thing to know somebody would help me."  
Officer Kwamena Yarney with the D.C. Police Department was overwhelmed with gratitude as he met two of the people who potentially saved his life after he hit a deer on the Beltway while riding his motorcycle home from work on Aug.11, 2019.   
It happened around 2 p.m. in the morning as Andre and Shirley Tyree were heading home from a birthday celebration at National Harbor.
They witnessed the crash and pulled over.
Shirley called 911 while Andre and another driver pulled the unconscious Officer Yarney to safety. 
He suffered a broken collar bone and several broken ribs, but was only in the hospital for three days.
The father of four adopted children says he and his family are eternally grateful for those who stopped and pulled him out of harm's way.  
FOX 5 spoke with the Tyrees the day following the crash and then was there as the couple met Officer Yarney today to "make sure he was doing ok."
He returned to work on desk duty just over a week ago and is hoping to be fully recovered soon.