DC Council approves free Metrobus rides
WASHINGTON - Is D.C. on its way to becoming one of the first major cities to offer free bus service for riders? 
On Tuesday, the D.C. Council voted 13-0 to waive fares for Metrobus trips that originate in the District. 
The council vote clears the way for a follow-up formality vote to finalize the approval. 
Under the plan, the free Metrobus rides would begin on July 1, 2023 and D.C. residents would receive a $100 monthly balance on a registered SmarTrip card in 2024.
"Today's vote on this transformational bill shows the District is ready to be a national leader in the future of public transit," Councilmember Charles Allen said in a statement. "We will balance making transit a public good with ensuring world-class service continues to return to our metro system. This bill has the support and excitement of District residents, District businesses, the union representing transit workers, and WMATA itself. That's because it's going to make a major difference in people's lives almost immediately when buses become free as soon as July." 
Last week, Council President Phil Mendelson said he'd bring the Metro For DC bill up for a vote Tuesday, and when he did, it passed unanimously.
Under the plan, D.C. would pay Metro $42 million annually, which would make the bus rides free inside the nation's capital. Council members originally wanted to give D.C. residents $100 a month to ride Metrorail, but have shelved that idea for now.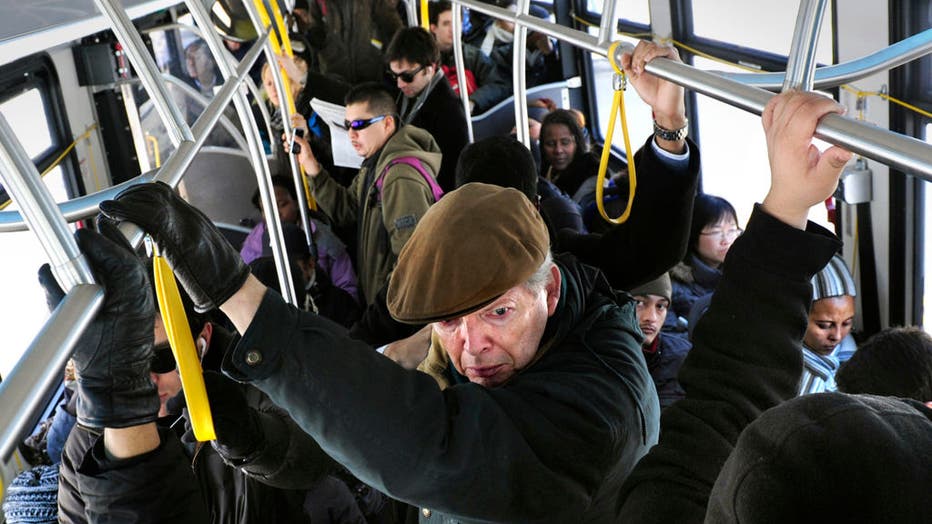 WASHINGTON, DC - FEBRUARY 12: Metrobus riders found long lines and standing room only on some routes going to and from Washington, DC on February 12, 2010. Today was the first day the government went back to work after a four-day closure due to a dou
Mendelson and several other council members have hailed free bus rides as a transformative moment for public transportation. 
"I really think this is going to be game-changing for District residents and for our environmental justice goals," said District 4 Councilmember Janeese Lewis George.  
RELATED: Bill would make DC Metro buses operating in the District free beginning summer 2023
"In many ways, this returns the Metrobus to its height as the original rideshare option, and this one is going to be free!" added At-Large Councilmember Christina Henderson.
Not everyone's on board, though. On Monday, Mayor Bowser urged the council to vote "No" on free Metrobus, despite saying that she supports the "intent of the bill in its goal of eliminating cost barriers to transit and supporting ridership recovery." 
However, Bowser also mentioned that the measure would have a high fiscal impact on the District. 
The mayor has the power to veto the bill but with a unanimous vote, the council would have more than enough votes to override any possible vecto on the free Metrobus legislation.