Community seeking answers after two weed goats found dead in Loudoun County
LEESBURG, Va. (FOX 5 DC) - Two weed goats have turned up dead in Loudoun County. Their death has been getting a lot of talk in Leesburg, where the brand new program began this month.
About 50 goats have been going to town on the vegetation along a creek off Plaza Street — it's their job. 
Aila McGregor knows each of the goats by name. She and her friend, Elias Brock, are the reason they're here. 
The kids noticed a lack of fireflies along their creek and were concerned when a neighbor who does environmental work shared her theory.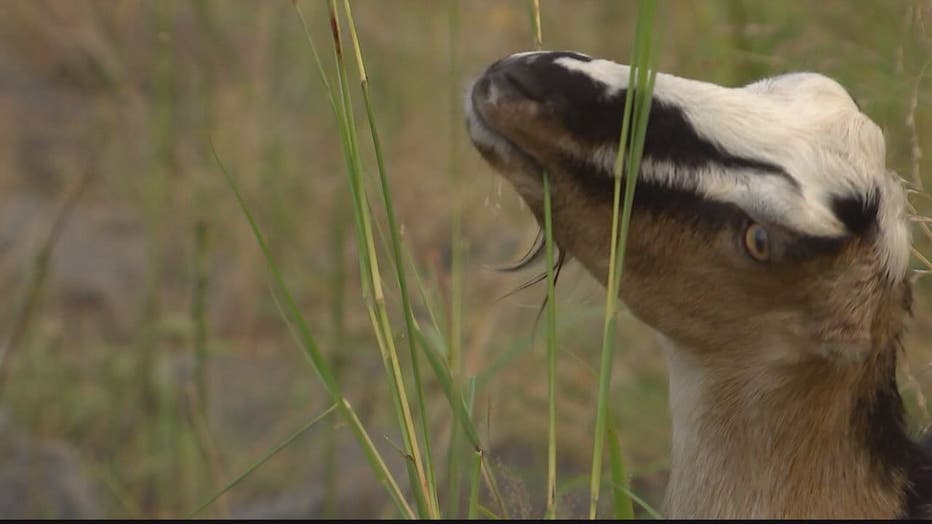 "She told us how they were spraying Glyphosate and I thought so that's why the fireflies are gone," said McGregor. 
They read up on the mounting health concerns and lawsuits over Glyphosate, which the town was using as an herbicide to keep the flood plains clear. 
These 10-year-olds petitioned and spoke before the town council in April, offering alternatives and got Glyphosate banned. 
"They voted unanimously and then I think it was 5 out of 9 who voted for these goats," said McGregor. "It's like they walk in and see an all you can eat buffet."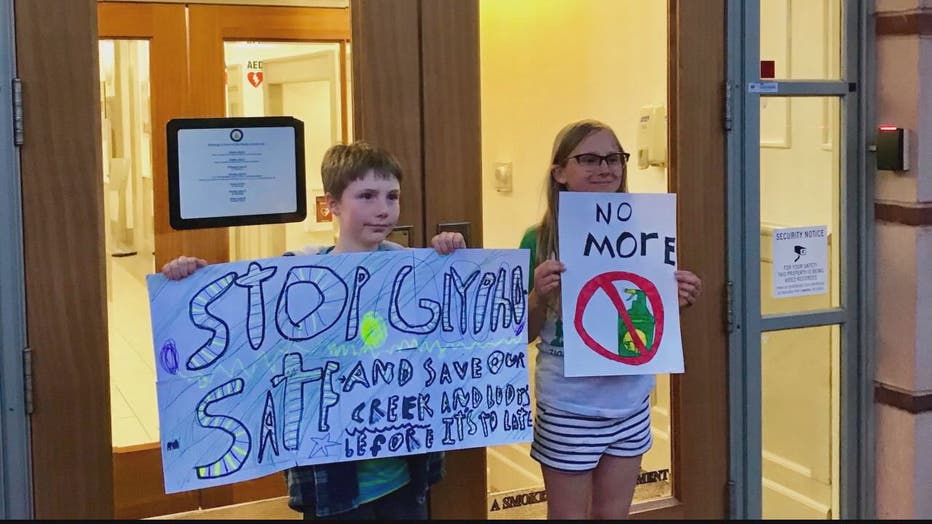 The company Browsing Green Goats started the project earlier this month.
When two of the goats turned up dead on Thursday, it raised concerns.
Owner Mary Bowen says necropsies were not possible over the weekend so their cause of death will remain a mystery. 
"But the signs were either snake bite or poisoning — one or the other," said Bowen. 
Leesburg officials confirmed to FOX 5 the animals are kept in healthy conditions and it's believed the two goats were either bitten by a snake or poisoned by a human, perhaps inadvertently.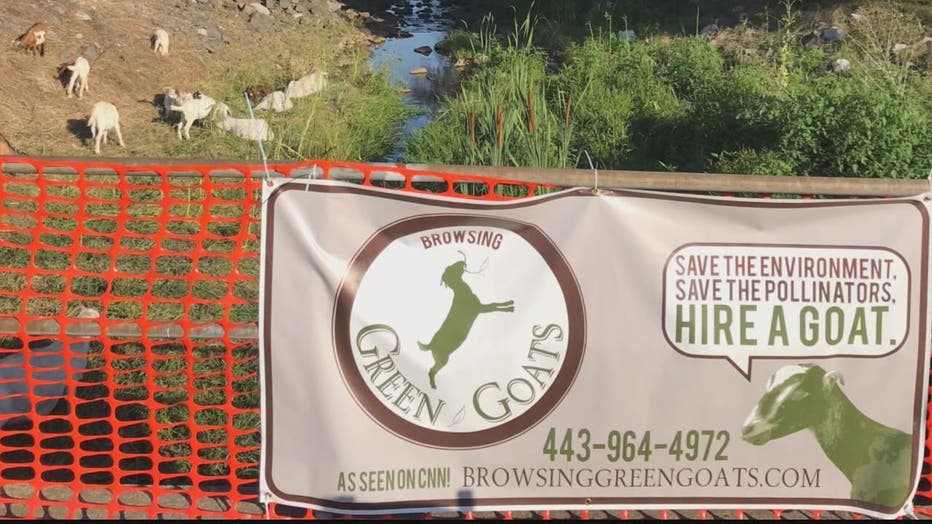 Bowen has contracts across Virginia, Maryland and D.C. and asks if you see her goats working, give them some space. 
The goats will be wrapping up their gig soon but will be back in the fall and Leesburg officials are hoping to renew the contract for another year.
In the meantime, Aila and Elias are now focusing on getting the program to go countywide.  
"I'm just really glad that we did something and had an impact on our environment," said McGregor.