College Park man has two cars stolen from him within hours
COLLEGE PARK, Md. - Beware of the personal information you keep in your vehicle.
Last month, a man's minivan was stolen from a job site in Baltimore. A few hours later, his personal vehicle was stolen at his home about an hour away in College Park.
The minivan owner did not feel comfortable interviewing on camera, because he's concerned for his safety. A person who knows the victim told FOX 5 over the phone, "It's crazy. Twice in less than 24 hours in different locations is absurd. I couldn't believe it."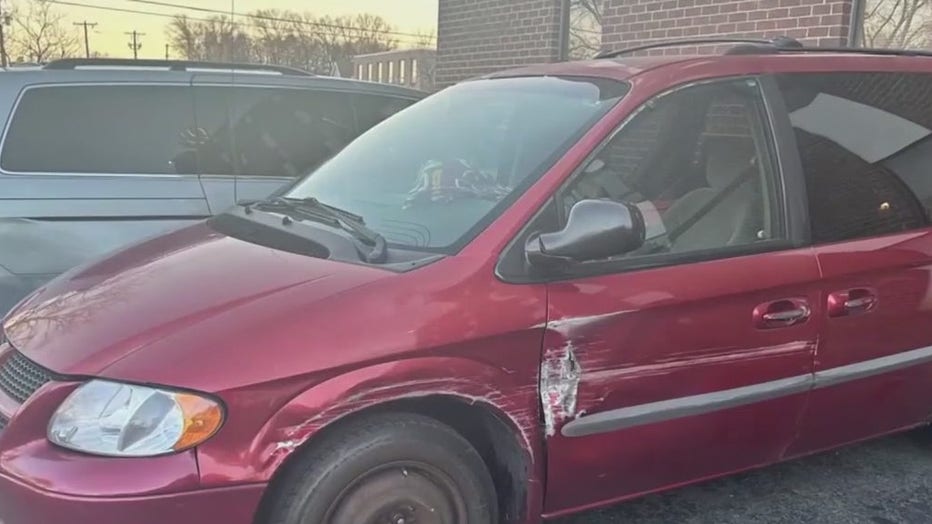 "It takes a lot from a person, you know, you work so hard to get something, and it just gets taken right from under you. It's just awful," the person added.
Baltimore police arrived at the man's job site around 6:30 a.m., Sunday, Feb. 26, to take the report of a stolen Dodge minivan. Then, a couple of hours later that same day, home security cameras captured the stolen minivan being driven back and forth past the victim's home.
Video showed a suspect dressed in a neon work vest, opening the front gate and reversing the victim's Cadillac Escalade right out of the driveway.
How?
FOX 5 was told the minivan owner had just received his W2 from work and placed it in the van's cup holder, right next to the keys for his second personal vehicle. 
The person who knows the victim believes the thief found the sensitive information, then the keys, and drove nearly an hour to go check it out. 
"Anything can happen leaving that kind of information out in the open," they said. "I don't believe the suspects ransacked the minivan so if it would've been in a safer place, maybe, Maybe … But I would recommend not leaving that in a vehicle." 
READ MORE: DC police investigate 2 carjackings that happened hours apart
The minivan was recovered – found discarded in a College Park parking lot later that Sunday. The SUV is still missing.
The Escalade has a unique Cadillac emblem on the hitch and a blue sticker on the bottom left rear window. It's believed the blue Maryland license plate may have already been replaced.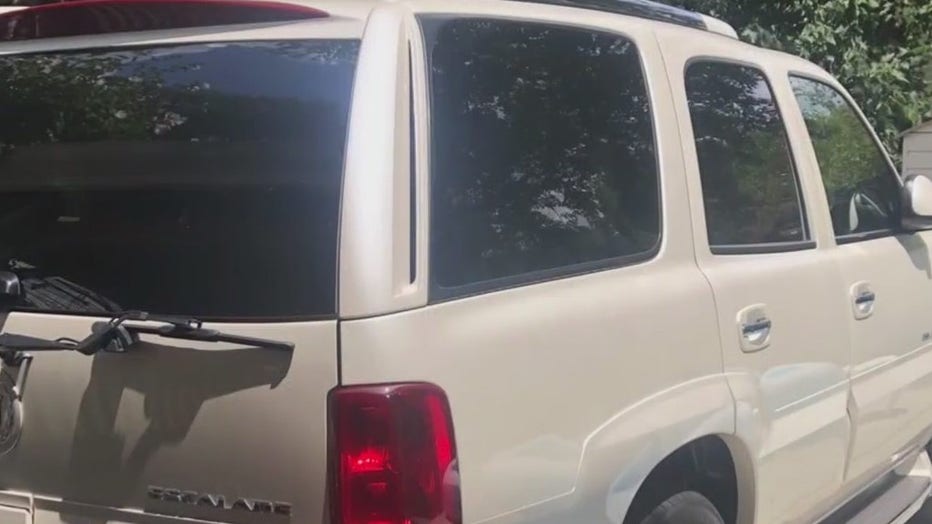 On March 8, the National Insurance Crime Bureau reported vehicle thefts nationwide in 2022 surpassed 1 million for the first time since 2008.
A law enforcement official suggests drivers return to using clubs or the locks that go over steering wheels.
In this case, the minivan was locked. But it appears a portion of the ignition may have been ripped-out to allow for a screwdriver or some type of tool to start the van.
Prince George's County Police offered these tips for securing your vehicles:
·   Never leave keys inside or on your vehicle. Always keep them on your person
·   Ensure that all doors and windows are secure before leaving the vehicle unattended.
·   When possible park the vehicle in a well-lit area.
·   Never leave valuables in plain sight. (Hide it, lock it, or keep it)