8 injured after fire truck crashes on Richmond Highway
Groveton, Va. - Firefighters are typically among the first to respond to a major crash. But on Thursday, a Fairfax County Fire and Rescue truck was involved in a collision with three other vehicles that sent eight people to the hospital.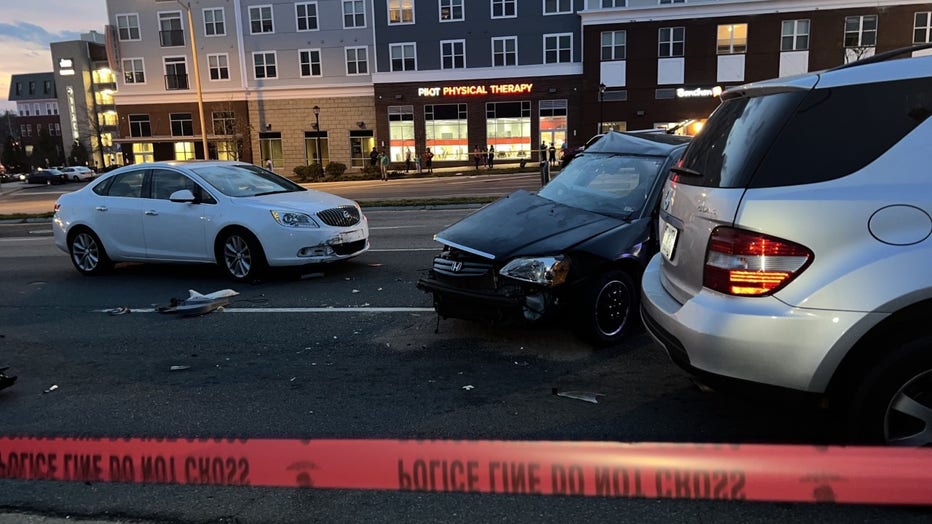 Fairfax County police believe one of those victims has life-threatening injuries, while the other seven wounded are expected to live. 
Car parts could be seen on the roadway late into the evening after the crash. Around 5:19 p.m., The Fairfax County Police Department said its officers were called to the intersection of Richmond Highway and Memorial Street in Groveton for the report of a crash involving a fire truck and three vehicles.
People who live in the complex right next to the scene say they heard the moment the accident happened. 
"It said zoot zoot zoot zoot and all you heard was boom –  a crash," said Amyria Neal, who lives nearby. 
Neal rushed down from the fifth floor of her apartment when she heard the chaos coming from downstairs.
"It was stretchers outside. And one person had blood on the side of his face," she recalled. 
"There were people everywhere, cops everywhere, ambulance, fire truck and everything," said Melissa Steinberg, who lives nearby. 
For a second, Melissa Steinberg thought the fire truck at the scene was responding to the crash – until she saw the damage in the front of the vehicle. 
"I've never seen anything like this happen," Steinberg said. 
Neal agreed it was a frightening scene to see a firetruck on one of the street and three cars damaged on the other side of the street.  
"I hope everyone is okay and that the lady on the stretcher makes it," Neal said. "It's scary watching the firefighters open her car with the scissors." 
FCPD's Crash Reconstruction Unit detectives are looking into the incident and closed off Richmond Highway at Memorial Street while they investigate. 
This is a developing story. Check back with FOX 5 for updates.