4 men shot, 3 killed in 'quiet' Woodbridge neighborhood
DALE CITY, Va. - A deadly shooting in a "quiet" Woodbridge neighborhood is currently under investigation.
Prince William County police reported four men were shot Friday afternoon, and three of them have succumbed to their injuries and died. The other victims, police said, are undergoing medical treatment in a local hospital. 
On Monday, Prince William County police identified the victims as Edwin Geovanny Salmeron, 37; Luis Alonzo Salgado-Rivas, 41; Kevin Josue Vallecillo Mendoza, 23, all of Woodbridge, A yet to be identified 21-year old is expected to survive.
Officers responded to the scene in the 14700 block of Birchdale Avenue at 2:24 p.m. after the department received several 911 calls. Once they arrived, police said they located some of the victims inside the house and others were found wounded outside. 
There was a large police presence in the area, and several ambulances were parked in front of the residence.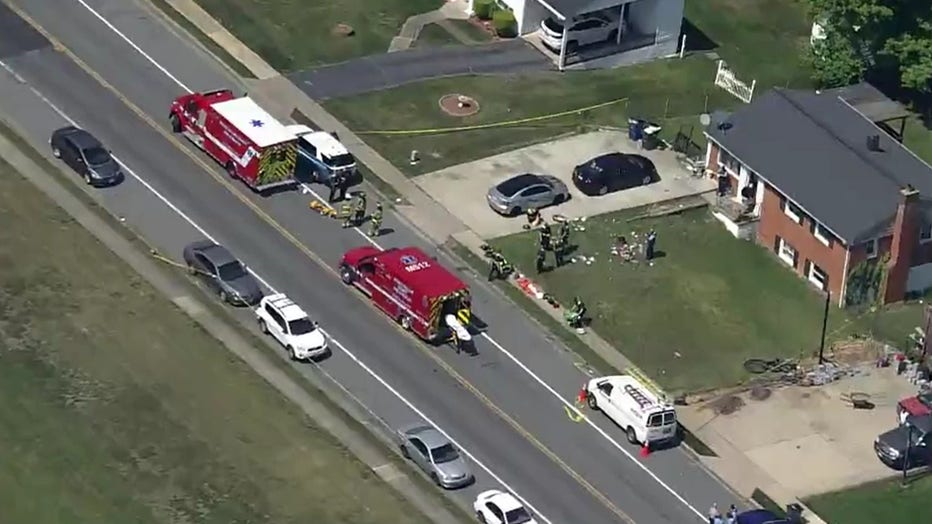 Police said the incident "does not appear to be random," and the person who pulled the trigger is still on the loose. 
"We are working very hard to identify the person that is responsible for this event," said Prince William County Assistant Chief of Police Kevin Hughart. "Based on the limited information that I know right now, it is one person that we are looking for. We do not have enough of a description or any other vehicle information to give you." 
"This part of the county is generally very quiet. It's a nice residential neighborhood, so this type of action that happened here is traumatic to everybody, including the police department, our community and everyone associated with the folks who live here," he continued. 
The motive for the shooting has not been determined. Assistant Chief Hughart is urging anyone with information that will help police solve this crime to come forward.