2 law enforcement officers injured, 1 suspect dead in South Georgia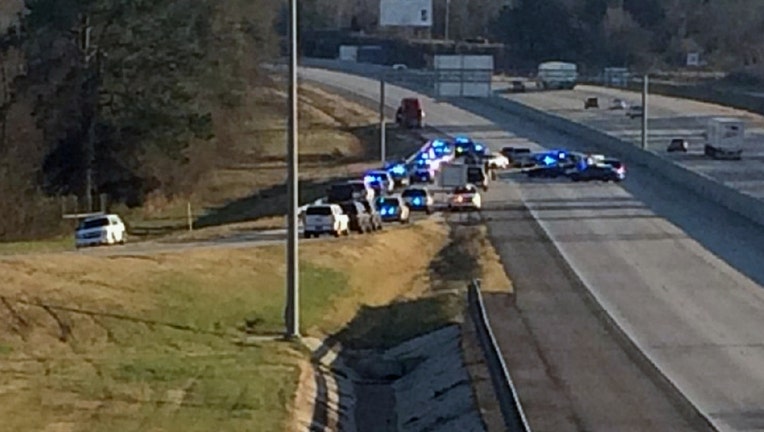 article
CORDELE, Ga. - Two law enforcement officers were injured following a 17-mile high-speed pursuit along Interstate 75 in South Georgia Thursday afternoon.
WFXL reports a Turner County Sheriff's deputy and an Ashburn Police officer were injured at the end of that chase near mile marker 99 in Crisp County. Both were taken to Crisp Regional Hospital and are expected to recover.
Police said they were trying to stop the vehicle for a tag violation, but instead sped off. Several law enforcement agencies joined the pursuit.
The car eventually did stop and officers found the male driver dead from an apparent self-inflicted gunshot wound. The woman in the passenger seat also appeared to be shot, but police said she suffered non-life-threatening injuries.
It is not yet clear why the man tried to flee or ended up taking his own life.
The names of those involved have not yet been released.
The interstate was shut down for several hours to allow for the investigation into the incident.