$10,000 reward offered for information on man who broke into DC post office
WASHINGTON - The U.S. Postal Inspection Service is offering a reward of up to $10,000 for information leading to the arrest and conviction of the man who broke into a Northeast D.C. post office earlier this month. 
Surveillance photos of the suspect appear to show an adult white male of average height and build. 
The man was wearing a light-gray beanie hat with a blue star, a dark-gray hooded sweatshirt, black pants, and black sneakers when he forced his way into the post office located at 1563 Maryland Avenue NE on Jan. 1.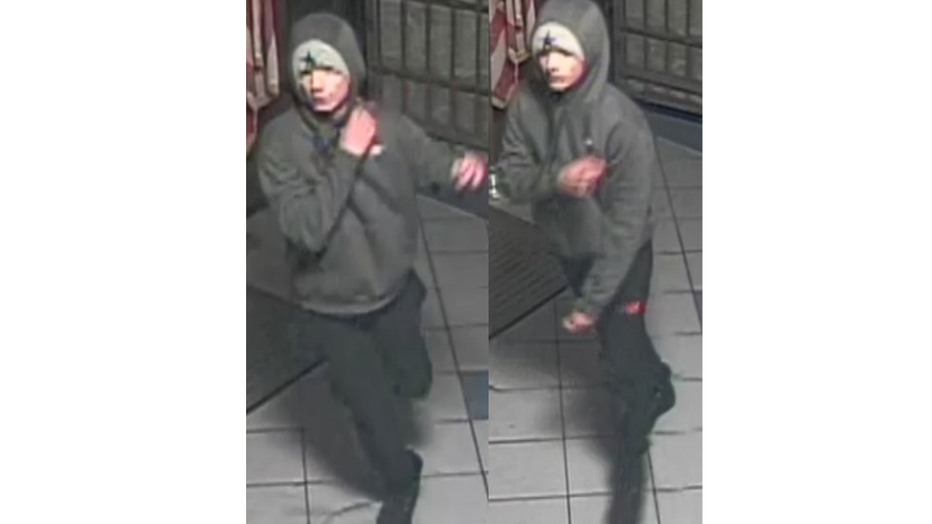 RELATED: 6 mail carriers robbed at gunpoint over 2 day period in DC 
Authorities recommend if you see this person, do not try to apprehend them yourself. Instead, contact the U.S. Postal Inspection Service at 1-877-876-2455 (say "Law Enforcement"). Reference Case No. 3941263. All information will be kept strictly confidential.