10-vehicle crash shuts down 395 Northbound HOV lanes in Arlington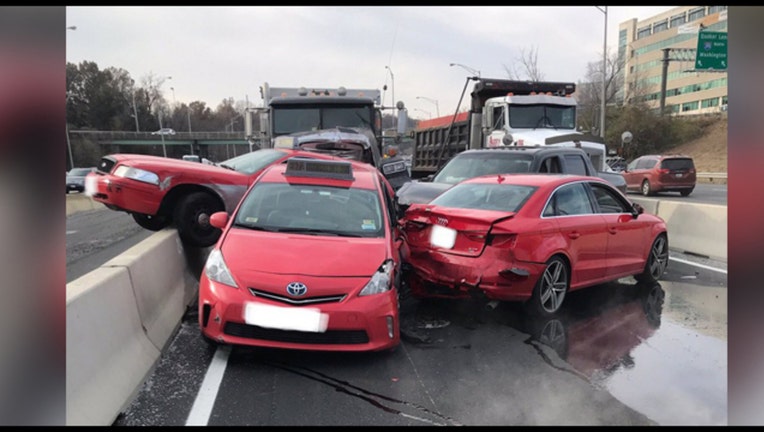 ARLINGTON, Va. - A crash involving 10 vehicles shut down the HOV lane of 395 Northbound in Arlington Monday morning.
Fire crews responded to the scene near Shirlington Circle shortly before 10:30 a.m.
Emergency officials say five people were evaluated at the scene - but only one was taken to a local hospital. Officials do not believe that person's injuries are life threatening.
Fire officials say HazMat teams were able to control fluid that spilled during the crash.
They are asking people to slow down and move over as crews work to clear the scene.