Feeling like fall Wednesday with sunny skies and highs in the 70s
WASHINGTON - We are in for a run of beautiful weather days this week across the D.C. area!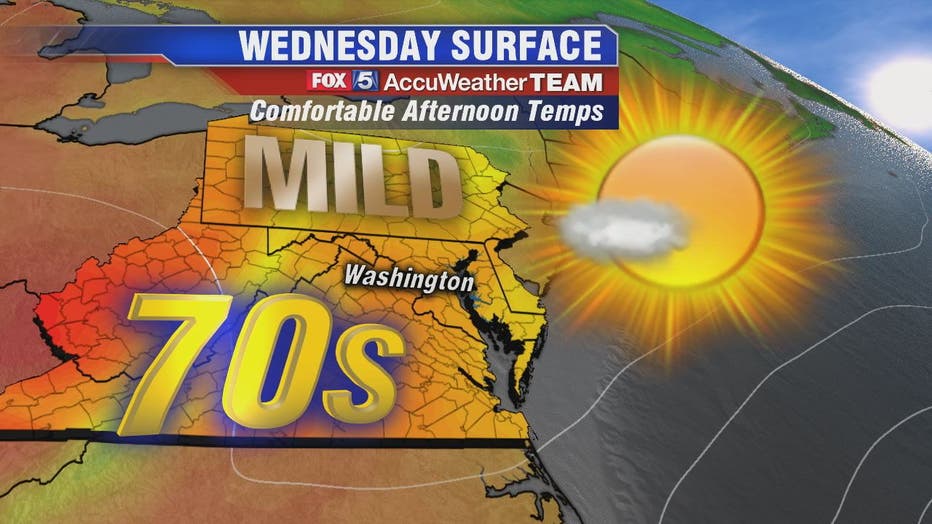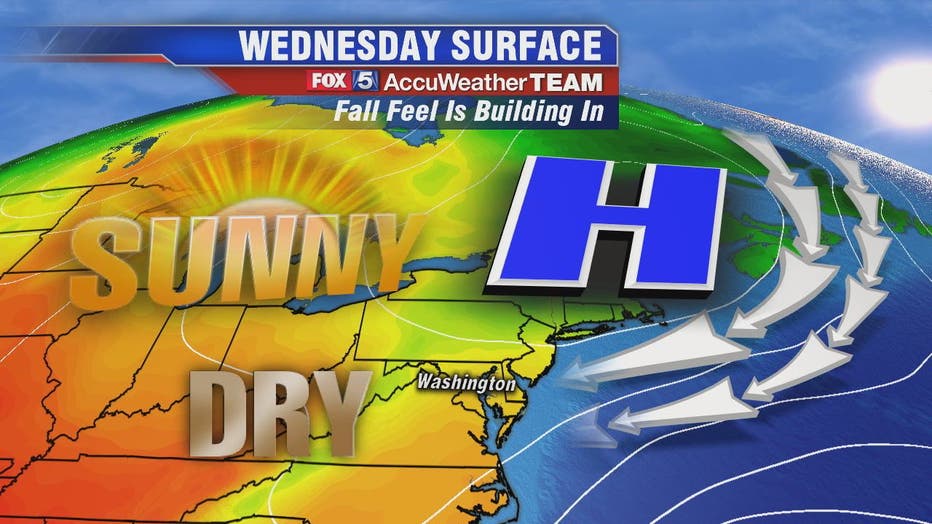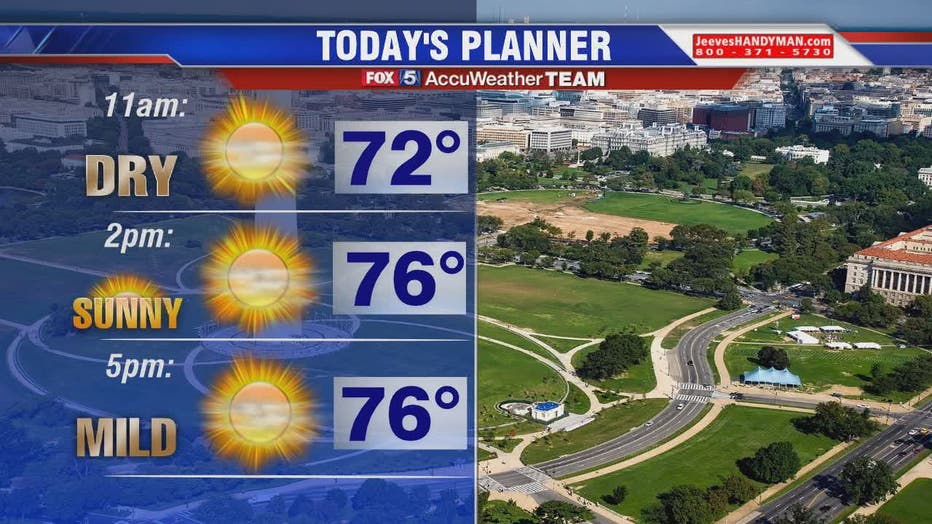 FOX 5's Gary McGrady says sunny skies, dry conditions and lows, in the 60s in D.C. and 50s in the suburbs, are in store Wednesday through Friday.
High temperatures will only be up into the mid-to-upper 70s Wednesday. Highs on Thursday will be around 75 degrees.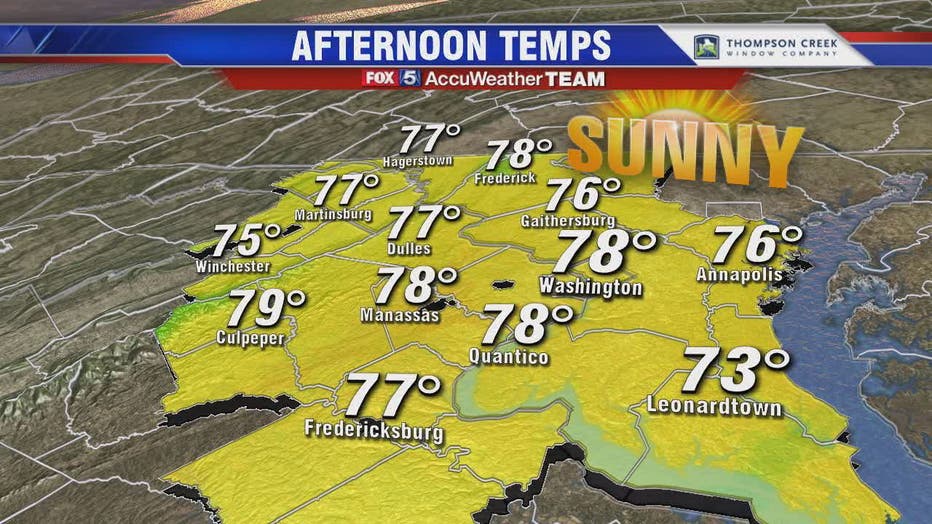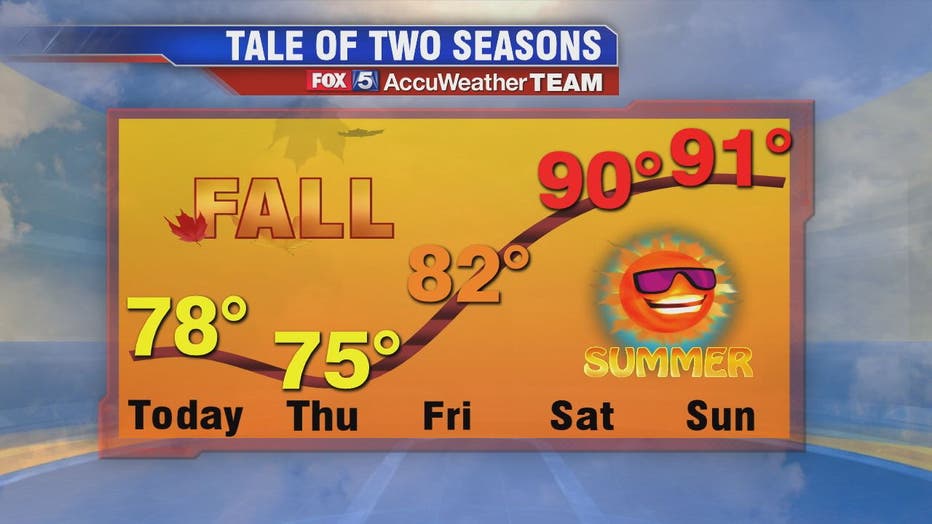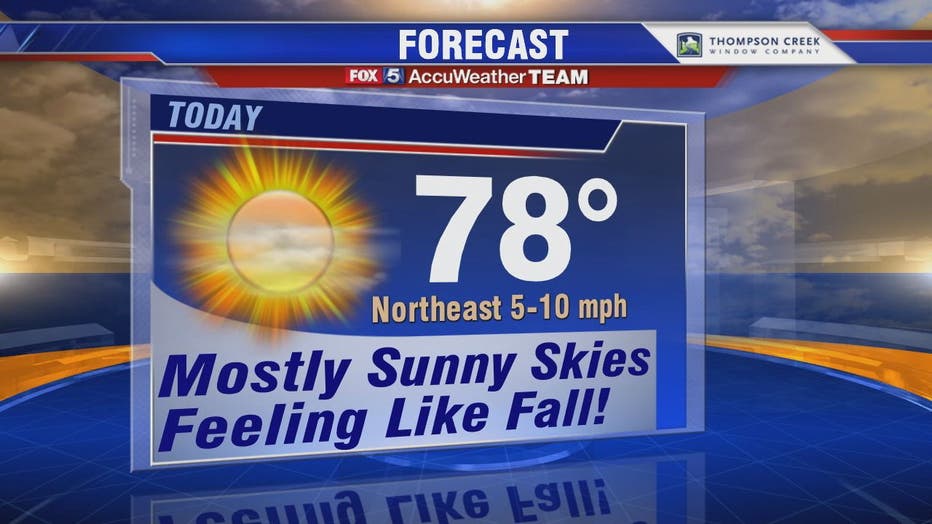 Temperatures will warm up into the 80s on Friday and back into the 90s this weekend. Monday is the first day of fall – but it won't feel like it with highs near 92 degrees.
Stay with FOX 5 on the app and online for weather updates: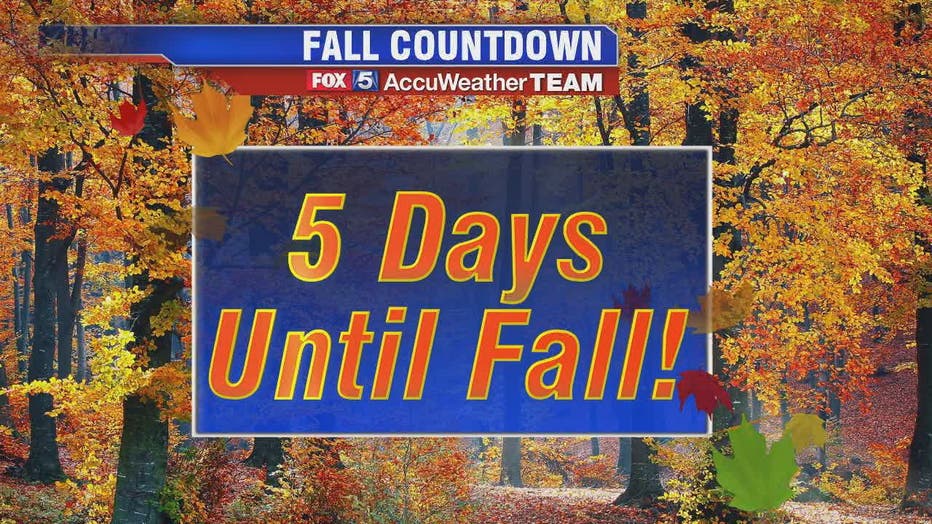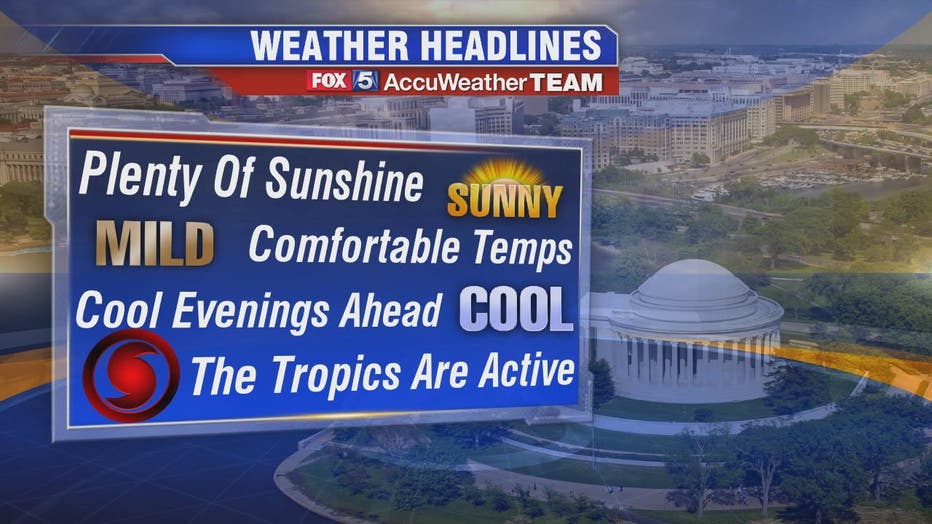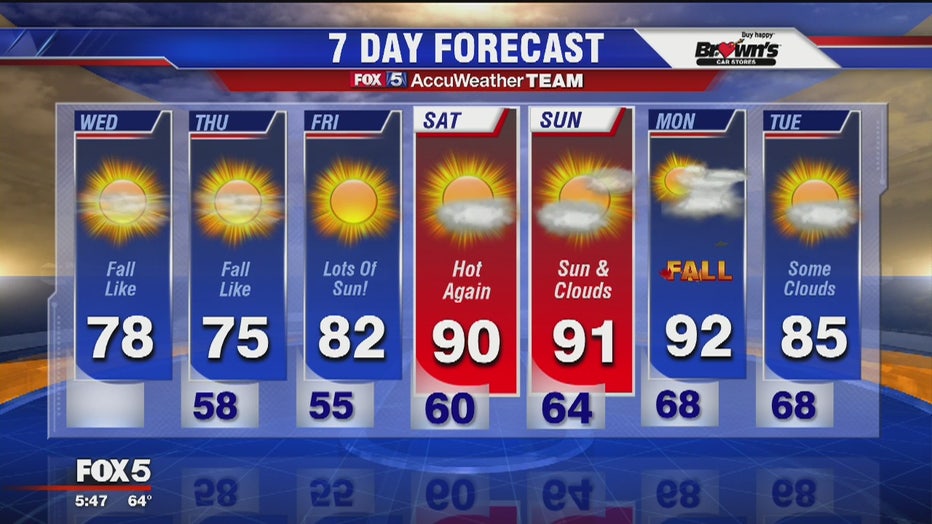 Get the latest FOX 5 forecast here.
Check the latest Closings and Delays
Download the FOX 5 Weather App
Check the latest weather radars
Check for power outages in DC region
Stay up to date with the FOX 5 Weather Team on Twitter: