VIDEO: Road-rage incident in Houston caught-on-camera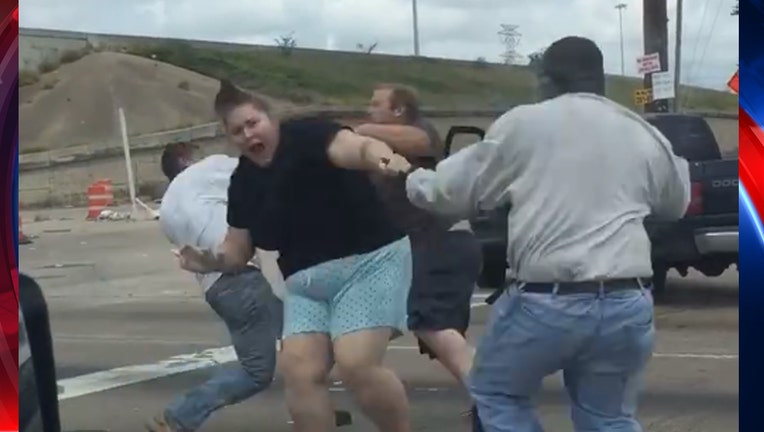 article
HOUSTON - An argument on the road turned into a physical altercation over the weekend outside of Houston - and it was captured on video.
A Facebook user posted the fight between drivers online Saturday. It appears the incident began when the occupants of a pick-up truck and the occupants of a white car were involved in a verbal argument on the roadway.
The incident had all but ended when the driver of the truck got into his vehicle and pulled away. However, his female passenger remained behind and continued the argument with the occupants of the car.
At this point, the passenger of the car appeared to throw a beverage at the woman which prompted the male driver of the truck to get out and kick the hood of the vehicle. The men inside of the car got out and punches were thrown between them. Video also shows the woman being struck by one of the male occupants of the car.
The truck occupants get into their vehicle and back into the car causing damage to the front end of the vehicle. They then left the scene followed by the car.
It is unclear what charges, if any, will be filed.