Strong storms wreak havoc across DC area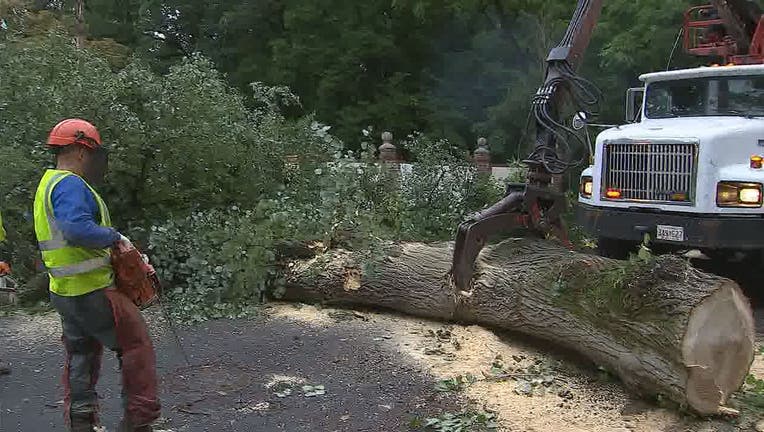 article
WASHINGTON (FOX 5 DC) - Severe storms that moved into the D.C. region Monday night wreaked havoc across the area downing trees and causing power outages.
FOX 5's Bob Barnard was in Northwest, D.C. Tuesday morning where crews were cutting a huge white oak tree that fell into the roadway into pieces so it could be removed. The tree fell on Cortland Place in the Woodley Park neighborhood. No injuries were reported but the road will remain closed through the morning.
Strong winds and heavy rain whipped through parts of the area Tuesday night. Video from Gregory Keller in Mount Airy, Maryland showed the strength of the storm's forceful winds. In Carroll County, an elderly man was killed when a tree fell and trapped him underneath.