Solfest Punta Cana ticket holders search for answers after last-minute cancellation
BETHESDA, Md. (FOX 5 DC) - It was supposed to be a dream vacation for one local woman meeting up with an old friend she hasn't seen in years. 
The music festival she paid to attend in Punta Cana was canceled abruptly, and now she says she's out thousands of dollars and left in the dark with no event to go to. 
"I feel mistreated and abused by the way this was handled whatever this is that caused us cancellation," said the woman who didn't want to be identified due to safety concerns in the country.
What started off as a birthday getaway between old friends is now a nightmare after Solfest organizers canceled the festivities last minute.
"For me personally, it was to the tune of $4,500," the woman said. "Some people, depending on what room they selected and package they selected, they could have paid up to $7,000."
The Virginia woman is just one of the thousands of people who were set to attend Solfest Punta Cana, coined as an "R&B lover's dream vacation" with performers like Ludacris and Ashanti set to take the stage.
An active countdown clock on the website shows the music and comedy festival is well underway but the woman FOX 5 spoke to says she was sent a cancellation email by the festival's promoter, Music Getaways, just hours before her flight. The email said the event was canceled by the host hotel, Hard Rock Punta Cana.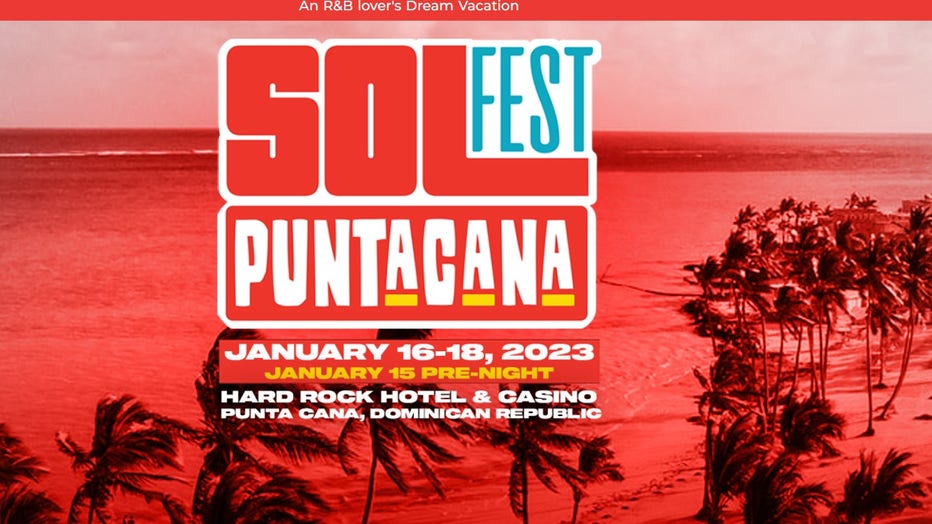 "There's a lot of panic now. I've read the note. Hard Rock has basically made a statement very publicly that they are not responsible for our cancellation and that we never had a reservation," the woman said. "How can we never have a reservation? I've been making all these payments."
Hard Rock placed the blame on Music Getaways, adding the promoter failed to pay for the block of rooms they had booked.
"They're both kind of doing this, you know, pointing the finger at each other. We don't know, we're just caught up in the middle," the woman added.
Comedian Rickey Smiley, who was scheduled to perform, posted on social media pointing out "poor management" by festival organizers.
Fans are now left hanging, demanding someone be held accountable.
"I just don't trust them," the woman said. "We want answers and since there is no event, we want our refund."
In their cancellation email, Music Getaways offered customers the possibility of transferring their booking to another event.
FOX 5 reached out to the promoter to ask if customers would be able to get a full refund, among other questions, but they have not responded.