Shenandoah wildfire grows, several trails closed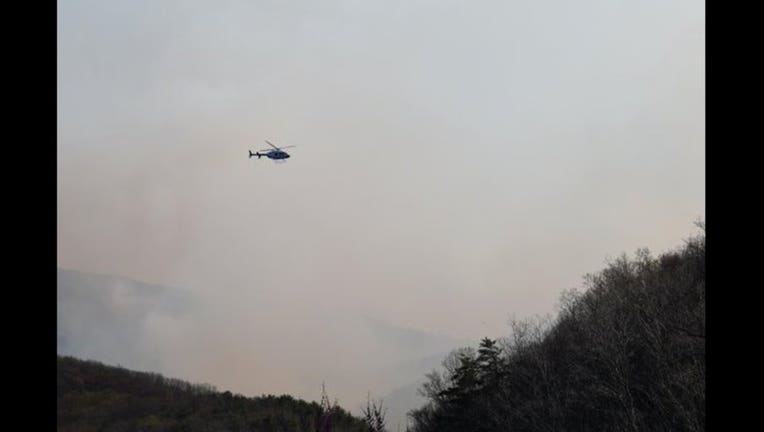 article
A fire burning in the Shenandoah National Park has forced officials to close several trails and Skyline Drive. The National Park Service said that has approximately 2,094 acres have been charred since the fire started on Saturday.
ROCKY MTN FIRE 2016 CLOSURES as of April 19, 2016:
-- Skyline Drive from Swift Run Entrance (mile 65) to Loft Mountain (mile 79)
-- Appalachian Trail from Powell Gap (mile 70) to Doyles River Overlook (mile 82)
-- Brown Mountain Trail
-- Big Run Portal Trail
-- Rocky Mountain Run Trail
-- Rockytop Trail
-- Big Run Loop
-- Austin Mountain Trail
-- Lewis Peak Trail
-- Patterson Ridge Trail
-- Madison Run Spur
-- Madison Run Fire Road
-- Rocky Mount Trail
-- Gap Run Trail
-- Onemile Run Trail

The cause of the fire is under investigation.
Currently 100 personnel are working to contain the fire. Resources assigned to the fire include: personnel from the National Park Service, Virginia Department of Forestry, USDA Forest Service, US Fish and Wildlife Service, Georgia Forestry Commission and Department of Forestry Pueblo County . Additional firefighters and equipment are en route, according to Shenandoah National Park's Facebook page. The park and Skyline Drive remain open along with all major highways and visitor facilities in the park and adjacent communities.
Type 1 Incident Commander Mike Dueitt and the Southern Area Red Incident Command Team will assume command of the fire at 6:00 a.m. Wednesday, April 20, 2016, according to National Park Service Fire and Aviation Management's Facebook page.