Russia's Sherp ATV can drive on water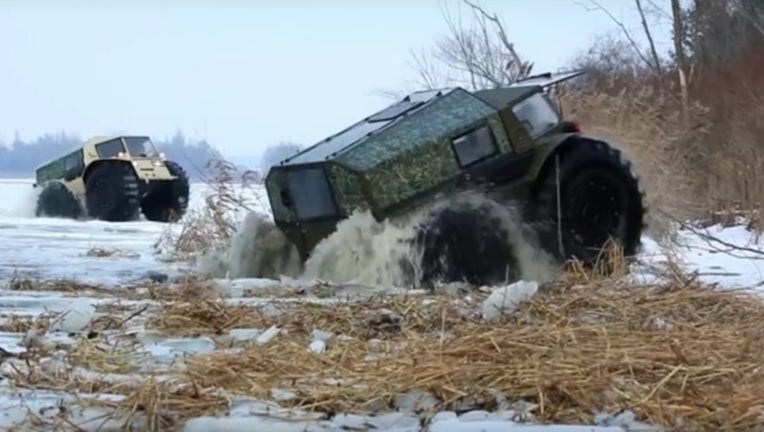 article
We're in the south where some people love their big tires. But it seems Russia's Sherp ATV blows anything here in Georgia clear out of the water.
This bad boy can pretty much run over anything 27.5 inches tall and literally drives on water. The diesel engine is 1.5-liter, producing 44 horsepower. Compared to a car, it weighs about 2,900 pounds--about the same as a Toyota Corolla.
Want one? The hardtop goes for $70,000. But they also have the canvas top version for $65,000.
Watch the power behind this incredible vehicle...