Montgomery County community throws block party to celebrate Green Street project, clean water initiative
MONTGOMERY COUNTY, Md. - Protecting our waters and the environment.
That's the message behind Montgomery County's continuous Green Streets project and its clean water initiative.
Download the FOX 5 DC News App for Local Breaking News and Weather
This year, the community in Glenmont Forest and Wheaton Hills is having a block party to celebrate the projects.
The annual block party has not been held in the past two years due to the COVID-19 pandemic. This year, however, the neighborhood gathering is back.
And this time it's extra special.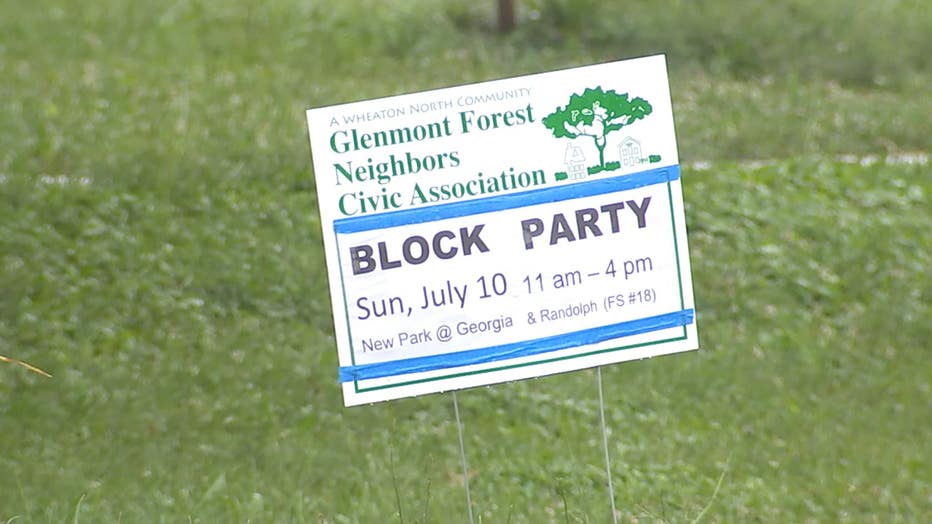 "This year we are also celebrating several new events in a new park that we have at the corner of Georgia and Randolph roads," said Jim Epstein with the Glenmont Forest Neighbors Civic Association. "We are also celebrating three separate and distinct new additions to our community and specifically to that park," said Epstein.
The park used to be a green space as identified by Montgomery County's Green Streets project and its initiative to protect the waters.
READ MORE: Supreme Court limits EPA's authority to regulate pollution from power plants
"Which is a wonderful project that consists of rain gardens conservation gardens tree boxes and they are all there to help beautify the community as well as storm water management to reduce all of the run off," said Epstein.
Ryan Zerbe with the county's Department of Environmental Protection says, the particular neighborhood surrounding Judson Road was selected for the project to help reduce stormwater pollution flowing into Joseph's Branch, which is a tributary to Rock Creek.
"If we wouldn't have these things in place a lot of that pollution goes directly down the streams and it affects drinking water and some of them there is no way to treat and from getting into our water system," Ryan Zerbe, Montgomery County's watershed outreach planner, tells FOX 5. "This is really kind of a wholistic approach, I think, to storm water management that we hadn't really done in the past."
Sunday's block party includes a dedication of the completed Green Streets project, a public art project and an announcement of a new grant funded community gardens.
SUBSCRIBE TO FOX 5 DC ON YOUTUBE
"We are working on quality of life issues," said Epstein. "We've done all kinds of things in the community to help bridge some of those cultural gaps and provide more resources for members of our community."