Lawsuit claims Fairfax County Public Schools downplayed former student's rape
Fairfax County Public Schools is accused of turning a blind eye to a horrific sexual abuse case. 
Court documents reveal staff seemed to show more compassion for the attacker than the victim.
The victim, known as B.R. in court documents, is only opening up to FOX 5 years after she was allegedly gang-raped multiple times at Carson Middle School in Herndon back in 2011-2012.
A lawsuit filed in 2019 reveals explosive claims against the school system —  painting multiple disturbing images. B.R.'s lawyer, Karin Sweighart, said it has been a back-and-forth battle and difficult case for everyone involved.
"It is a horrific situation," Sweighart said.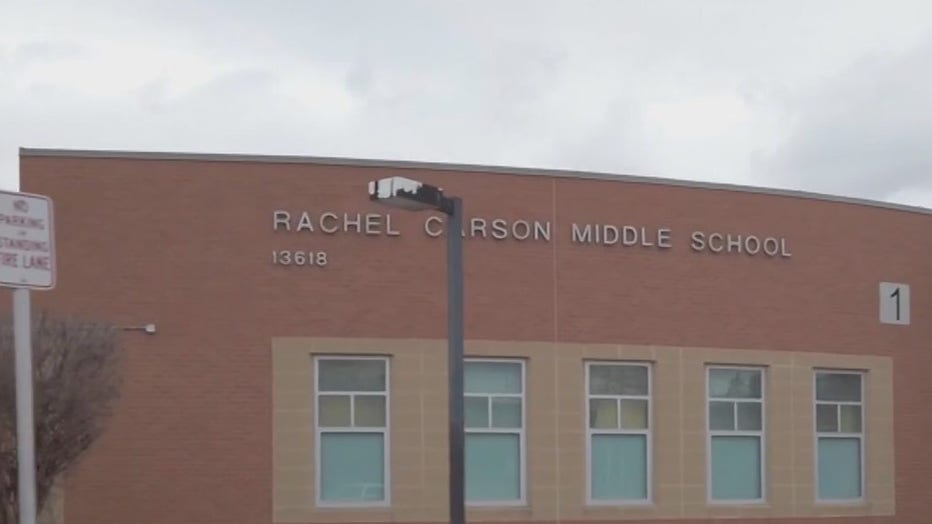 The allegations are coming to light more than a decade later and disclose that when B.R. was in seventh grade, she experienced harassment that was only verbal at first and eventually turned into physical assault on campus.
"It started small, and it just continued to escalate, and Fairfax County knew about it at the beginning," Sweighart said. "They knew this. They brushed it off. They swept it under the rug."
Soon, the case will be moving forward on the following claims:
-Assault and battery against two student perpetrators.
-Fairfax County School Board not following Title IX protections.
-First amendment retaliation against three school principals.
-Gross negligence against nine current and former employees.
The names of the staff involved are being protected, meaning authorities accused of covering up the egregious conduct could still be in the classroom.
"I think parents have the right to know if there is an allegation that a school official didn't take the action to protect minor students that they should have and that's one of the unfortunate things here," Sweighart said. 
The victim sent FOX 5 a statement that reads:
"When I was sexually abused, Fairfax County Public Schools ignored my cries for help and retaliated against me. Teachers and principals are responsible for the safety of children in their care. They must protect them from all types of violence, including sexual abuse and trafficking. FCPS, a powerful institution, continues to deny responsibility, even 11 years later. I am seeking justice not only for myself, but the hundreds of nameless victims out there who have been abused in FCPS. I want to prevent this from happening to another child."
"She doesn't want another student to have to suffer like this," Sweighart said.
A Fairfax County Public Schools spokesperson responded with this comment:
"This case is not set for trial soon. In fact, a trial date has not been set. FCPS is gratified that the Court's March 10 ruling streamlined the claims in the case, and dismissed several counts against FCPS."