More than 1K plan to 'Plank like RBG' for her 86th birthday, organizer says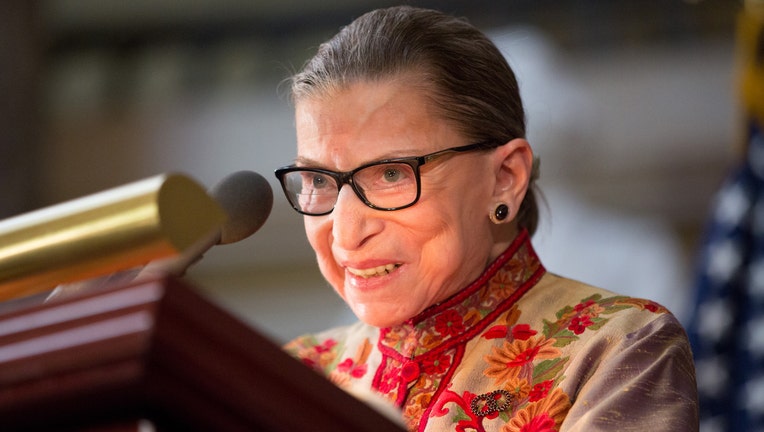 WASHINGTON (FOX 5 DC) - More than 1,000 supporters and fans of Supreme County Justice Ruth Bader Ginsburg are planning to celebrate her birthday in a unique way, according to the event's organizer.
Rebecca Lee Funk - the owner of D.C. retailer The Outrage - is calling for people to "Plank Like RBG" for her 86th birthday.
On March 15th, the participants are planning to "plank" on the steps of the Supreme Court to "show respect" to Ginsburg.
According to a Facebook post set up to promote it, the event was inspired by the octogenarian justice's comment that the most important person in her life is "her trainer."
Ginsburg recently returned to work after recovering from lung cancer surgery in late December.