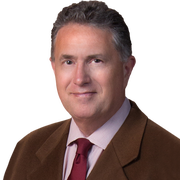 I like to describe myself as an equal-opportunity storyteller. By that I mean I don't take sides. If a tip checks out and the story is worth telling, I'm going to work it.
I came to Washington in 1981 where my first job was reporting traffic from atop the Washington Monument.
Two times a day, I would grab a pair of binoculars and a two-way radio and ride the elevator to the observation deck, where I would watch the bridges across the Potomac.
Over the next 32 years, I made stops at KIKK Radio in Houston, WTOP Radio, the Associated Press, as well as the old FM radio stations WCXR, KIX-106 and XTRA-104.
Since 1999 when I first joined FOX 5, I have focused heavily on enterprise reporting. Breaking stories on the criminal justice system, as well as pretty much anything that has to do with policing or fighting fires.
What motivates me is the thrill of the investigation. Piecing together a story like a detective works a case.
Over the years there have been other big stories. Five firefighters refused to leave their firehouse to help a dying man. Five men sent to prison on the false claim their hair was found at the scene of murders and rapes; a confession in the Starbucks triple murder case and another story that made international news. A hiker missing in Shenandoah National Park was a State Department diplomat under investigation for espionage.
If you asked me for my proudest accomplishment, I would have to say its the law passed by the D.C. City Council ensuring evidence in homicide cases is preserved for 60 years.
The law was authored by then-city council member Kathy Patterson after watching a series of stories I did on evidence mysteriously disappearing from the D.C. Police evidence warehouse.
I have a degree in political science, but at this stage in my career I don't think I will be using it. Outside the station, I am a passionate baseball fan and runner (four half marathons and counting). I once "got a trap" on an aircraft carrier (The JFK) and I met Joe DiMaggio (twice).
The latest from Paul Wagner