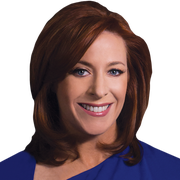 A new day means another chance to tell a great story. That's what I like about my job in the news business. I've been at FOX 5 since January 2006 and have worn many hats during my time here.
You may know me best from my seven years reporting and anchoring for FOX 5 Morning news and Good Day DC. I brought you the breaking news you needed to know throughout the morning hours.
From floods to news in your neighborhood, I've covered it all. During that time, I had the privilege of watching history unfold, covering the 2008 and 2014 Inaugurations of the first African-American Commander-in-Chief, President Barack Obama.
Alas, my 2 a.m. wake-up call came to an end. You can now find me well-rested, anchoring the 5 p.m. news and reporting for Fox 5 News at 10 and 11 p.m.
The television broadcasting bug bit me while I was studying at Western Illinois University. A series of hands-on internships and a Master's degree at the University of Illinois at Springfield in Public Affairs Reporting set me on the path to my first job as the morning anchor in Fort Wayne, Indiana.
That was followed by a weekend anchor/reporter job in Omaha, Nebraska, before I landed in Washington D.C.
The latest from Sarah Simmons
A top Loudoun County official is facing backlash over a racially insensitive social media post.
Just weeks before Christmas, thieves targeted a U-Haul truck full of toys that a D.C. non-profit collected for area kids in need. The community heard what happened and donated thousands of dollars to help the Women's Wing organization after the robbery.