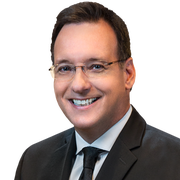 Gary McGrady
Meteorologist
I grew up in Houston, Texas. I was the kid that loved to watch the weather on the news. The TV weather guys were my heroes. I was lucky enough over the years to get to know many of them.
Some even went from heroes to mentors. From Houston, I took off for west Texas to go to school at Texas Tech. Before graduation I was lucky enough to start working for a local TV station as their "Stormchaser."
Seeing on numerous occasions the raw power and just how dangerous thunderstorms can be I began to realize how important timely weather information is. I have earned the Certified Broadcast Meteorologist (CBM) seal from the American Meteorological Society. It seems like just yesterday, but I have been forecasting and presenting the weather on the East Coast since the late 90s.
Since coming to D.C. and FOX 5 in 2004, it's been a wild weather ride. Snowmaggedon 2010, Carmageddon 2011, the Derecho in 2012 and Superstorm Sandy all come to mind as unforgettable events. As a meteorologist, I want to be where the weather is.
So far, D.C. has not been a disappointment. Here's the answer to the question I get asked most often: Yes, Sue Palka really is that nice! My wife and I have three kids. We spend most weekends on the baseball and lacrosse field. When it's warm enough and I am not here I love to play golf. The Nats are my team. See ya on TV!
The latest from Gary McGrady