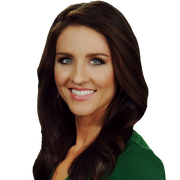 Cori Coffin
Anchor/Reporter
I'm from the dry heat of Arizona, but from as young as I can remember, the East Coast has always called to me. I love this part of the country for its four seasons and for the hustle and bustle! It's a dream come true to work in the nation's capital.
Prior to Washington, D.C., I spent three years anchoring and reporting in Austin, Texas. During my time there (besides eating my way through the city's best tacos and BBQ), I covered just about everything — from important political issues facing the state, to severe weather, to iconic entertainment events like South by Southwest.
I've been in the middle of Congress Avenue reporting live during immigration protests and marches on the Capitol, dangling 38 stories in the air reporting live while rappelling and have reported live in flood-ravaged communities during Hurricane Harvey. In fact, my range garnered me a Lone Star Emmy in 2016.
But I'm most proud of my special investigative piece on the rape kit backlog — exposing the loophole in Texas law that allows kits to pile up with no set testing date, leaving victims with no recourse and predators free to harm again. My work, entitled "Texas Sex Crimes," earned me a Lone Star Emmy in 2017.
I began my news career as an anchor and reporter in Grand Junction, Colorado, where I covered the 2012 presidential election and broke several other local political and energy stories.
A true science nerd, I love reporting on STEM-related issues that affect our future. I also have a 3rd degree black belt in Taekwondo, a passion for dance, and don't drink coffee (trust me, there's already too much energy here).
The latest from Cori Coffin