Virginia doctor caught on camera allegedly assaulting employee
ARLINGTON, Va. - A northern Virginia doctor is accused of assaulting one of his own employees, and now he is facing criminal charges.
The alleged victim, Whitney Grant, only wanted to speak with FOX 5 about what happened. Grant recorded the tense moments on her cell phone. 
You can hear Dr. Haroon Rashid say, "I am going to hit you" before the phone falls out of her hand and they both start yelling.
According to his bio online, Dr. Rashid is in charge of the Vista Medical Center operation as a primary and internal medicine physician. There are three different locations in Crystal City, North Arlington, and Annandale.
The argument between Dr. Rashid and his medical assistant, Whitney Grant, allegedly started after Grant asked him how to properly move a patient onto a table. This happened at his North Arlington office located at 320 23rd Street.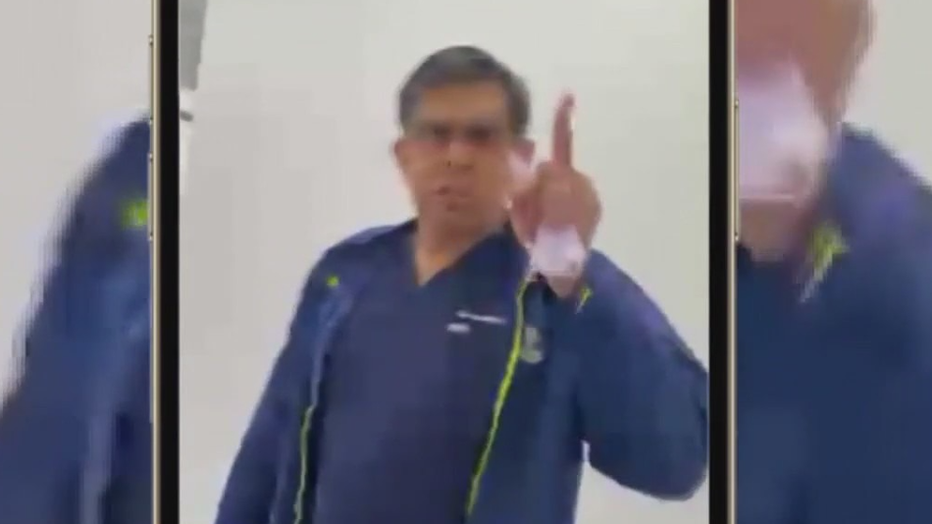 In the video, Grant can be heard detailing the exchange: "He said 'don't argue with me' – I said 'sir, I'm not arguing, I'm just asking you because I don't know what to do', he said 'you are fired because you have an attitude. You are fired', I said 'that's fine, I'll leave' and then he came behind me yelling and screaming like a damn fool, so I pulled out my phone and recorded him."
Dr. Rashid is facing two misdemeanor charges for assault and battery as well as preventing a 911 call.
Dr. Rashid can also be heard saying, "Don't call from my phone. Get out of here!" in the recorded video, while Grant responds: "Get away from me. What is wrong with you?!"
People in the waiting room grew visibly concerned and pulled out their phones to record the hostile environment. 
One patient can be heard saying, "I just saw you hit her."
Others, exited the uncomfortable scene. 
A woman can be heard saying, "I'm leaving. I don't feel safe, but I did call 911!"
"I didn't expect to be treated like that especially at work, and he's not only my employer, he's also my personal physician so that really just added insult to injury," Grant said. 
Former Lieutenant Governor Justin Fairfax is representing Grant in this case and seeking justice.
"It's outrageous. It's alarming," Fairfax told FOX 5. "People don't understand that this trauma is very real. It impacts her everyday life."
According to Fairfax, one other employee has also experienced verbal abuse from Dr. Rashid.
In the demand letter FOX 5 obtained, Dr. Rashid's attorney – Karin Porter – states: "Dr. Rashid denies any wrongdoing in this matter." 
He is also turning down a $300,000 settlement offer in this case.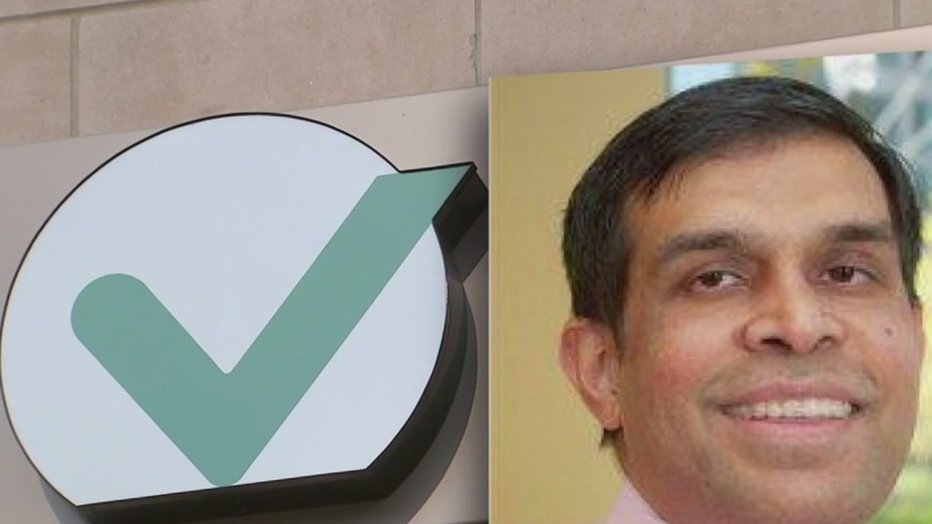 At this time, Grant is no longer employed at the Vista Medical Center. However, she does have a message for her now former boss.
"I would want to say to him that he violated me and that he knows he's wrong and that he really needs to get some help. I don't know if that's anger management or what that needs to be, but it's not okay to put your hands on someone at all," she said. 
Attempts to contact Dr. Rashid and his attorney for this report were unsuccessful. FOX 5 called and e-mailed both of them.
Dr. Rashid is due at the Arlington General District Court Thursday at 9:30 a.m.
Check out the court documents below: