Frederick man finds bear in his front yard
FREDERICK, Md. (FOX 5 DC) - A Frederick man says he was heading out to get groceries from his van over the weekend when he discovered a "beary" big surprise in his yard!
Ross Gandell tells FOX 5 he saw a bear moseying around outside of his home, which is located in the hills near Gambrill State Park, at 10:30 a.m. Saturday.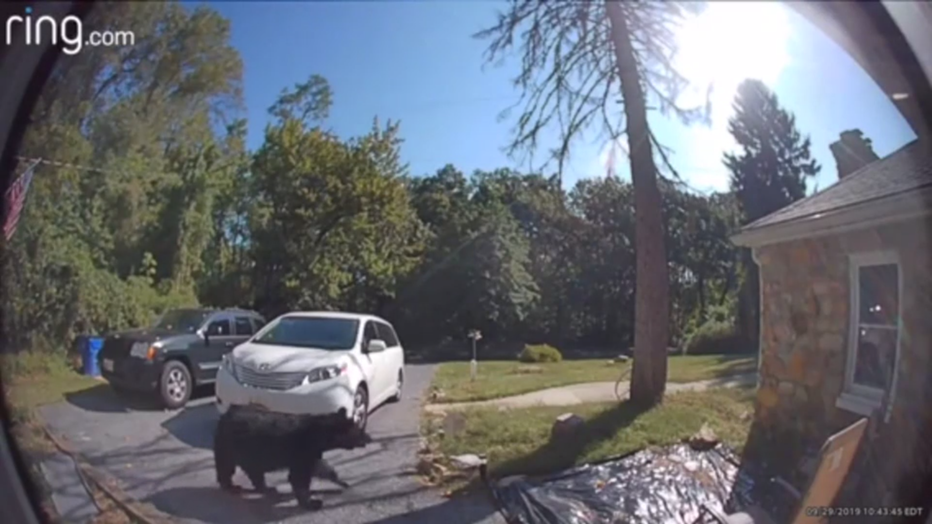 Gandell says he had to chase the bear back into the woods to get him to leave his property.
He and the bear were both unharmed during their chance encounter.